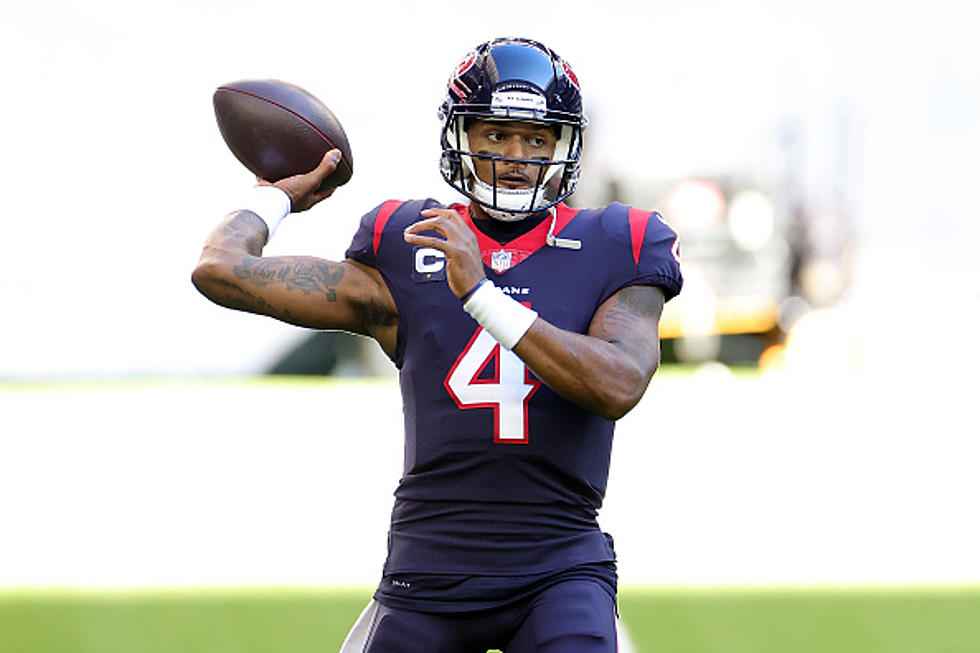 Could Troubled Deshaun Watson Be New York Giants Next QB?
Getty Images
As the New York Giants run through their candidates for the next general manager of the organization over the next few days, a not too distant eye can be kept on potential head coaching candidates. With each potential name, comes the speculation of what changes will be made based on the relationships of the individual that Big Blue hires. One of those candidates for the head coaching position brings with him the possibility of a major stir within one of the most buttoned up organizations.
Former Miami Dolphins head coach Brian Flores is perhaps the hottest head coaching candidate on the market. NFL Jordan Schultz and Ryan Dunleavy of the New York Post have confirmed that Flores and Texans quarterback Deshaun Watson "are interested in teaming up in 2022. Flores wants his next shot at being a head coach to be with a stud quarterback, as he dealt with below-average play from Tua Tagovailoa in Miami."
The New York Giants would not fit that category at this time, with Daniel Jones far from being classified as an elite quarterback. However, if the Giants do pursue the Brooklyn native as their next coach, could Big Blue move on from Daniel Jones, likely in the final year of his contract? Jones' $8.3 million salary-cap hit would be split between two teams if he is traded.
According to the New York Post, "most of the first seven candidates interviewed to be Giants general manager have Flores on their short list. Interest is a two-way street and Flores has his eye on the Giants, too, sources said. One potential obstacle would be the Giants locker room tiring of some of the Patriots-esque principles installed by former head coach Joe Judge, and Flores is cut from a similar mold."
Could John Mara and Steve Tisch handle trading for Deshaun Watson and his 22 active civil lawsuits by women alleging sexual misconduct? I doubt it. Do you remember Giants kicker Josh Brown? He was arrested on domestic violence charges? John Mara choked for months on the handling of that mess. If Deshaun Watson were to ever play for the Giants would depend on all of those active lawsuits going away in the next few months. I don't see it Giants fans.
11 of New York's Most Wanted Criminals with Upstate Connections
Below are individuals with ties to the Capital Region and Upstate New York. They have been designated as some of New York's Most Wanted Fugitives and should be considered ARMED and DANGEROUS.