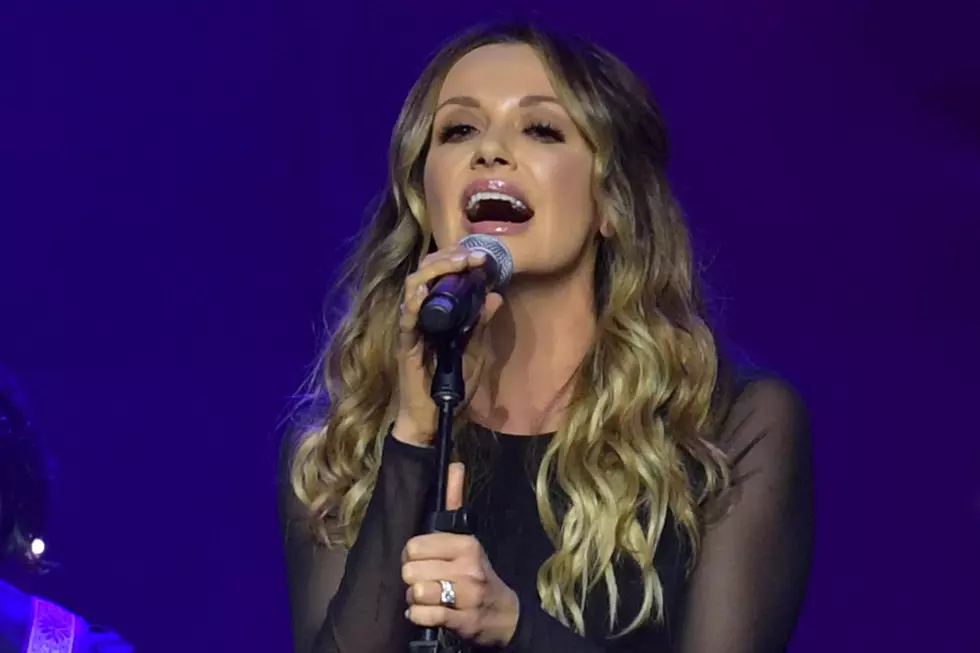 Carly Pearce Shares Wild CMA News on GNA [AUDIO]
Jason Kempin, Getty Images
At around 8:35 this morning, less than 12 hours before the CMA's would air on ABC, Chrissy and I watched the phone in the WGNA studio waiting on a call from rising country star (and incredibly sweet) Carly Pearce.  Pearce was scheduled to call us at exactly 8:36 and we would have her for a grand total of 5 minutes, not a ton of time but we were prepped to make the most of it.  It's been a roller coaster year for Carly personally and professionally.
She'd gone from having a fairytale wedding with fellow country artist Michael Ray only to have that come crashing down with their divorce 8 months later.  Professionally, she hit # 1 with her smash hit with Lee Brice, "I Hope You're happy Now."
Waiting for the call, Chrissy and I did some last minute preparation and looked over our notes in anticipation for the interview and then right on cue, at 8:36 the "inside line" rang and there was Carly.  She jumped right into the call and excitedly said guys, "Can I tell you something...can I tell you something?"  We couldn't wait to hear the news and she didn't let us down. "Do you know that Lee and I just won Musical Event of the Year?" she announced.
It was awesome. What a release.  Chrissy and I heard tears of joy in her voice.
The CMA's announce some awards early in the day to make the flow of the live show that much more efficient.  We asked Carly how she found out and she said, "Do you wanna know the honest to God truth? I'm sitting on the phone doing interviews and all of a sudden my phone starts blowing up from fans saying You did it!"
An emotional Carly Pearce carried on with the conversation and we couldn't have been more happy for her.  In the waning moments of the interview, we couldn't help but to tell her how impressed we've been with her ability to take the high road while her personal life was at an all time low.
In her latest single "Next Girl", Pearce treats her fans to a level of vulnerability and honesty that can only come from a breakup that was -  to put it mildly - emotionally devastating. On the release of that single, she told Brian and Chrissy, "If I can be uplifting to a little girl who's crying in her bedroom because a guy made her feel unworthy...If I can change one girl, I'll do it everyday."
Enter your number to get our free mobile app
Pics: Kenny Rogers' Mansion Is as Spectacular as You'd Expect