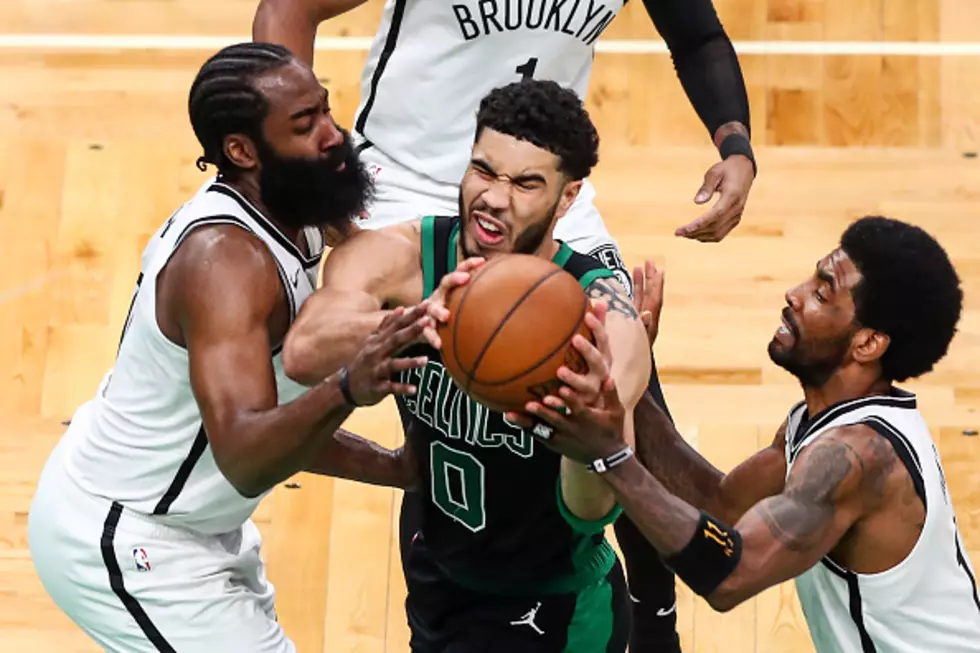 Can The Boston Celtics Survive And Win Game 6?
Getty Images
Game 6 of the NBA Finals is tonight at 9 p.m. on ABC.  The Golden State Warriors will visit the Boston Celtics at TD Garden as the Warriors are up 3-2 in the series.  You really felt like the Celtics blew a really good chance to steal Game 5 on the road.  Instead they lost by 10 points in a game where Steph Curry didn't make a single three pointer, which never happens.  The Celtics have been sloppy to say the least and they have to bounce back tonight or their season ends.  Jayson Tatum has yet to show up big in the second half, especially in the 4th quarter.  He is one of the best players in the league but has to step up with the season on the line.  Here is my quick take on this from the Times Union:
The Boston Celtics can definitely force a game seven in their NBA Finals Series with Golden State, but they better not count on Steph Curry going 0-9 from three point range. Golden State won game six when Curry was missing open shots. Celtics are a very good defensive team, but Curry missed good looks on Monday. That's won't happen again on Thursday at the TD Garden.
MJ and I had a quick discussion on Game 6 earlier this morning right here on Big Board Sports.  Below is our conversation on this.
Ime Udoka has done tremendous this season and I hope the Celtics can force a Game 7 where it will then become a coin flip type of game.  However, this is Steve Kerr and the Golden State Warriors who have been here before and already have won three championships.  It will be interesting to see how Game 6 plays out.
These Ten Beers are the Highest Rated in New York State
Residents of the Empire State have been cracking open these cold ones more than any others. Which beers are the highest-rated in all of New York state?
How Capital Region Counties Rank Among New York's Most Educated
The Capital Region has a diverse population, and a wide range of educational backgrounds. When it comes to education, these counties rise above the rest.
---
Rankings Format...
Capital Region Rank. County (State Rank)