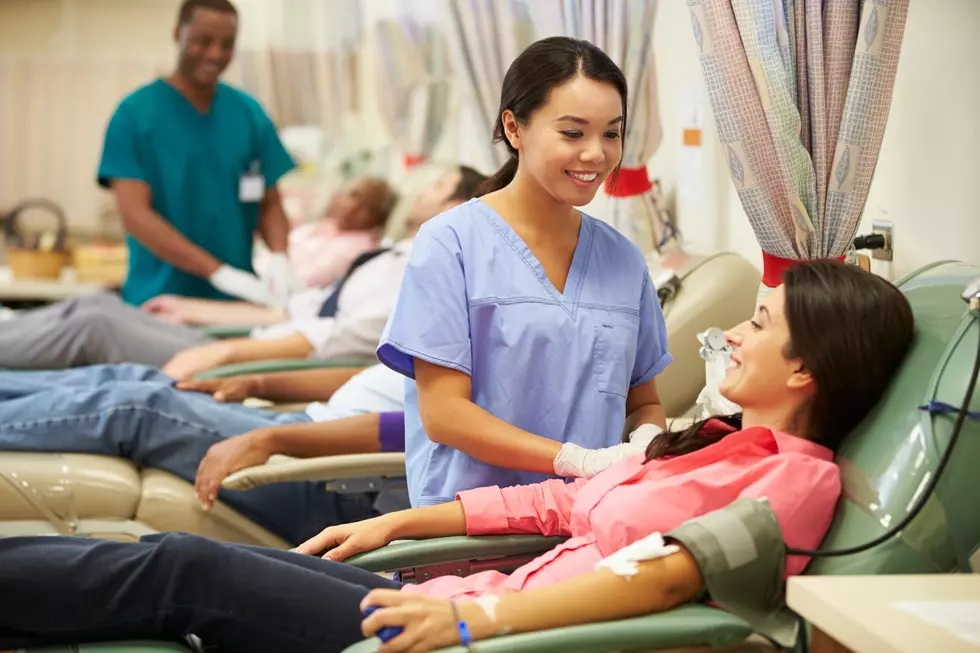 Blood and Plasma Donors in Dire Need
monkeybusinessimages
The holidays are right around the corner and there is a dire need for blood donations and now plasma donations due to the coronavirus. There are many places across the Capital Region that are holding blood drives every day. According to Spectrum News, blood donations are so low that the American Red Cross is worried about having enough blood to help those in need leading up to the holidays. The rise of coronavirus cases is dwindling blood supply across the country and in our area.
Not only is the American Red Cross looking for volunteers to donate blood, but they say that if you have had COVID-19, you are urged to donate your plasma to help others beat the virus. It has been proven that those who beat COVID-19 and donate their plasma can help save the lives of those who are fighting it.
Because of the coronavirus, safety protocols are being followed. If you want to make an appointment to donate blood, you can call 1-800-red-cross.
There are several blood drives being held throughout the Capital Region right through the holidays including today and tomorrow. Call to make an appointment.
Tuesday, November 17, 2020
Holiday Inn Express and Suites, 400 Old Loudon Road, Latham,  from 11:00 AM -5:00 PM
American Red Cross of Eastern New York, 33 Everett Rd., Albany from 12:00 PM - 6:00 PM
Troy Hilton Garden Inn,  235 Hoosick Street, Troy, from 1:00 PM - 6:00 PM
Proctors, 432 State St, Schenectady, from 12:00 PM - 6:00 PM
Wednesday, November 18, 2020
Albany International Airport, 737 Albany Shaker Road, Albany, from 10:00 AM - 3:00 PM
American Legion Post 1450, 275 Grooms Road, Clifton Park from 1:00 PM - 6:00 PM
Empire State Plaza, Concourse, Albany, from 7:30 AM - 1:00 pm
To see the entire calendar of blood drives, dates, and locations, click HERE.
Enter your number to get our free mobile app
CHECK IT OUT: 10 Items Might Be in Short Supply This Winter