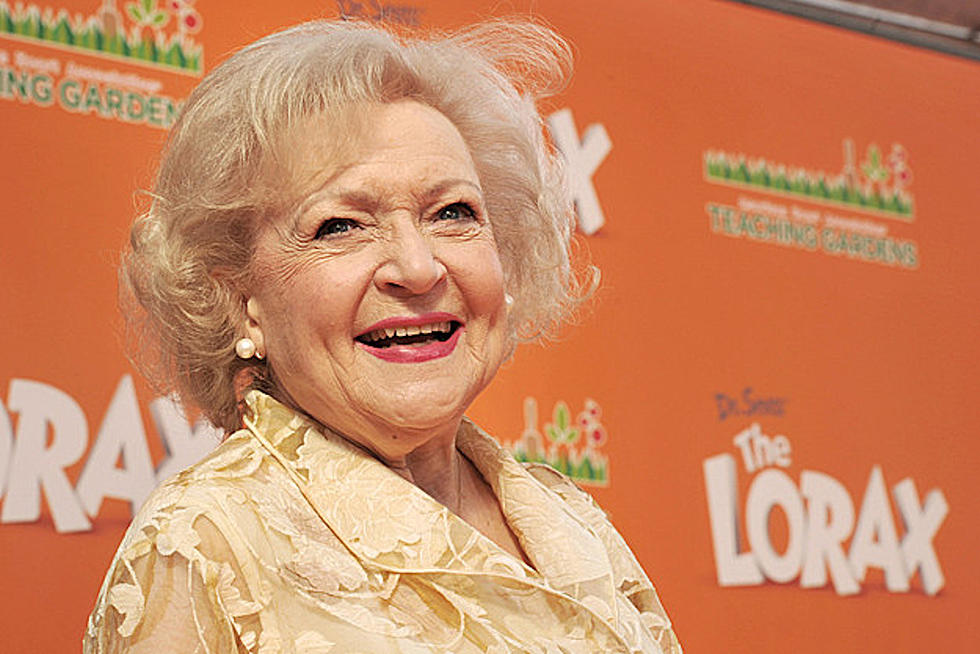 Betty White's 100th Birthday Celebration Will Go On In Capital Region Movie Theaters
Getty Images
Betty White passed away Friday just over 2 weeks shy of her 100th birthday, but a planned nationwide birthday celebration for the TV icon will go on.
It was definitely a tough start to the New Year's holiday weekend Friday when we learned of the passing of the universally beloved Betty White. A television and comedy icon, there is not a person on this planet who did not love the  'Golden Girl'. Her 100th birthday is a day we were all looking forward to celebrating and we could not wait to share that milestone with Betty.
As a way to celebrate Betty's life and career, the Fathom Events movie presentation "Betty White: A Celebration" will still be shown at local movie theaters as planned. Fathom posted the following to their website:
"We will go forward with our plans to show the film on January 17 in hopes our film will provide a way for all who loved her to celebrate her life—and experience what made her such a national treasure. "
The movie can be screened locally on January 17th at the following Capital Region Theaters:
Regal at the Colonie Center (1 pm, 4 pm, & 7 pm showings)
Regal at Crossgates Mall  (1 pm, 4 pm, & 7 pm showings)
Bow Tie Cinemas - Saratoga Springs  (1 pm, 4 pm, & 7 pm showings)
To see a full list of screening locations and show-times, click here.
Ranking The Top 15 Movies Filmed in Upstate New York
The Worst Movies of 2021
There were plenty of great movies in 2021. And also a ton of stinkers.
The Best Movies of 2021
Our film critic ranks the 10 best films of the year.