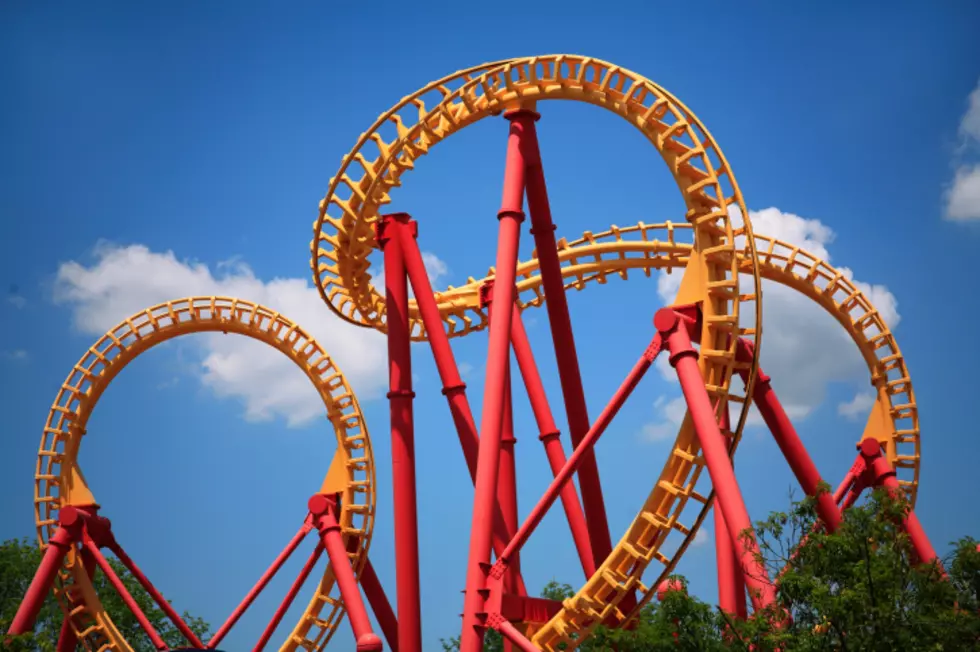 Best Roller Coasters in New York State [LIST]
DougLemke
The wind through my hair, the speed, almost freefalling the size of a skyscraper - I love roller coasters. There's something about going that fast, it's always my first stop in a theme park.
Are you a wooden roller coaster fan or a modern metal fan? I Love NY broke down the best New York State roller coasters into categories. How many of these have you been on? Any they missed?
The Cyclone, Coney Island: built in 1927 with 2,640 feet of track, an 85-foot drop, and speeds of 60 mph.
Jack Rabbit, Rochester: built in 1920, it makes it the "longest continuously operating roller coaster in America."
Dragon Coaster, Rye Playland: this coaster is famous and was featured in a Mariah Carey music video as well as the movie "Fatal Attraction."
Predator, Darien Lake: one of the newer coasters, built in 1990, but known as the tallest roller coaster drop in the state.
Comet, Great Escape: my personal favorite roller coaster! It's been around for 90 years with 4200-feet of coaster and drops of 85-feet.
Silver Comet, Niagara Falls: this hybrid coaster (metal/wooden) boasts 55mph speeds.
BEST MODERN STEEL COASTERS:
Ride of Steel, Darien Lake: the tallest and fastest roller coaster in New York State and one of the tallest east of the Mississippi! You begin by climbing more than 20-stories, then a 70-degree drop, and reaches speeds of more than 75mph (also noted in the article are The Mind Eraser and The Viper).
The Soarin' Eagle, Coney Island: in this coaster, you lay horizontally through, "1,293 feet of track at speeds over 40 mph through inversions, hairpin turns, barrel rolls, sudden drops, and exciting twists" (also noted was the Thunderbolt).
BEST CLASSIC STEEL COASTERS:
The Crazy Mouse, Rye Playland
The Galaxi Coaster, Sylvan Beach Amusement Park
Turbulence Coaster, Long Island's Adventureland
The Tickler, Coney Island
The Whirlwind, Seabreeze Amusement Park
The Crazy Mouse, Martin's Fantasy Island
Steamin' Demon, Great Escape: the coaster itself isn't incredibly unique but their addition of virtual reality for the 2016 season put them on this list (also mentioned was Alpine Bobsled).
The Bobsleds, Seabreeze Amusement Park
Motorcoaster, Darien Lake
Steeplechase, Coney Island
BEST ROLLER COASTERS FOR KIDS:
Lady Bug Coaster, Long Island: even for a kids' ride, it has an 18-foot drop and a top speed of 20 mph.
Canyon Blaster, Great Escape: no major drops but speeds up to 45 mph.
Bear Trax Junior, Seabreeze: the steel coaster has a height of 12 feet, and a top speed of almost 17 mph- expect tons of twists and turns.