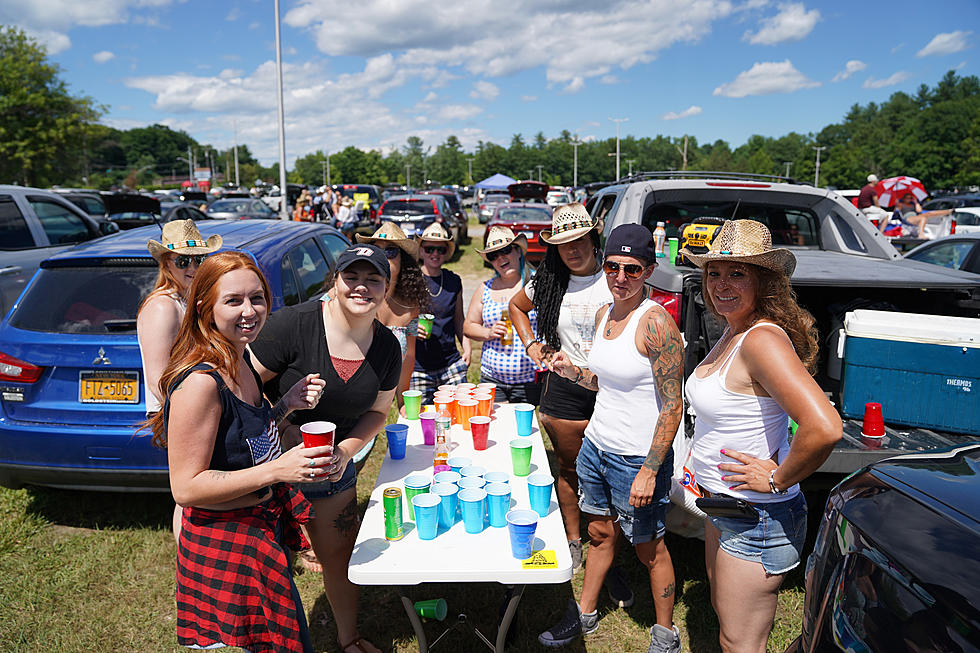 Best Games to Play While Tailgating Countryfest [LIST]
Chuck Merrihew
Heading to CountryFest early? Technically, alcohol is prohibited in the parking lot but it doesn't mean you can't enjoy yourself waiting for the show to start!
If you're headed to SPAC before CountryFest and spending some time in the parking lot, looking for something to do, I have a few ideas. Just because a game qualifies as a "tailgating game" doesn't necessarily mean you have to drink alcohol. Some of these are games you can play where ever and some of these you have to bring with you. CountryFest is a week from Saturday, so you have plenty of time to get prepared.
Cornhole: this is the most obvious and popular tailgating game, but doesn't make it a bad one! If you've never played, make sure you come prepared with bean bags and angled boards with holes. Two teams or two people go head to head to get the most bags in the hole. Make sure you check out our house rules.
Ladderball: you've probably seen this for sale in stores and it's another you have to bring with you. A ladder made of plastic and balls connected by strings. Throw the balls, land on the ladder, each level is a different point value.
Beer pong: yes, beer is in the title but honestly any beverage works. Grab yourself some red solo cups and ping pong balls. Arrange the solo cups in a pyramid shape and throw across the table until you've taken out all of the opposing team's cups.
Flip Cup: Still have those red solo cups? Line them up on a table upside down and start flipping! Do it by yourself or in a team and see who can make it to the end of the line fastest!
Dizzy bat: Since drinking is prohibited, this is one way to get the feeling without alcohol. Spin in a circle around a bat and see who can make it to the finish line first.
KanJam: you can make it or buy it but it's pretty much two garbage cans with a slit and a hole at the top with frisbees. Two teams and see which gets the most points.
Those may be the most popular but there are so many more to choose from, see what else made Tailgate Party Site's list. Come to CountryFest July 6th at SPAC with Old Dominion, Eli Young Band, Big & Rich, Brandon Lay and more! Tickets on sale now!