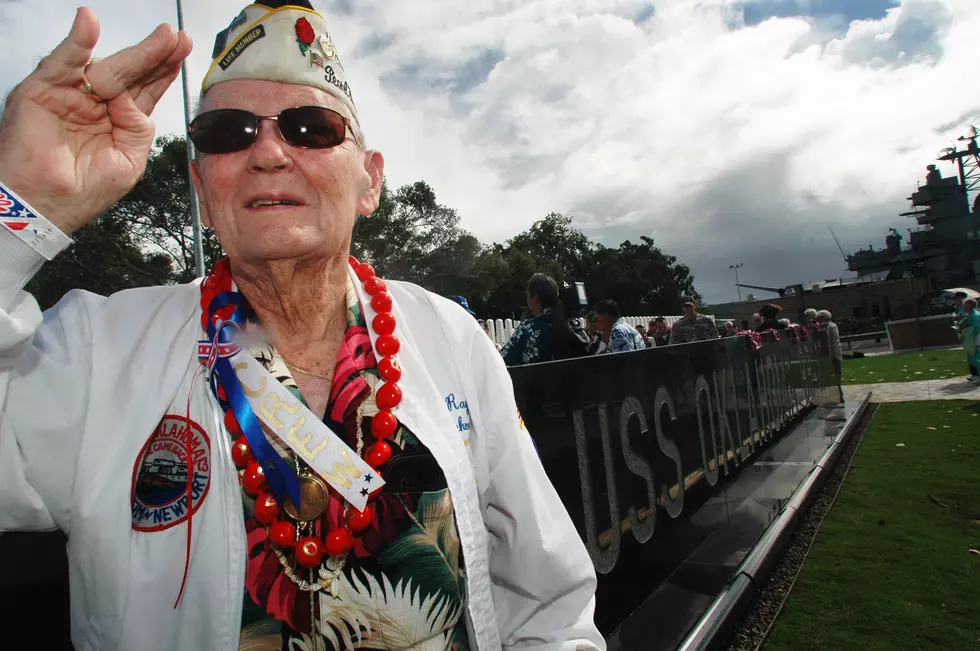 Albany Pearl Harbor Soldier Remains Finally Identified, Returning Home
Getty Images
Pearl Harbor happened almost 80 years ago, but it's waves have still affected us throughout history. One family in particular still felt the pain from the attack after all of this time, until now.
The remains of Charles M. Stern Jr., an ensign assigned to the battleship USS Oklahoma, were finally returned home to a final rest in Loudonville's Beth Emeth Cemetery, according to the Times Union.
Stern was 26-years-old during the Pearl Harbor attack. He along with Edward F. Sullivan were the first Albany residents to die in the aerial attack on the USS Oklahoma. Stern was one of more than 400 crew members to be killed. After that, the Navy spent the next three years recovering remains and burying them at nearby cemeteries.
In 2015, the Navy tried again to identify those soldiers. One of Stern's cousins provided DNA in order to identify Stern. The Navy will provide an honor guard to escort Stern to Beth Emeth.
Thank you Charles Stern for your service, so happy that you're finally returning home!