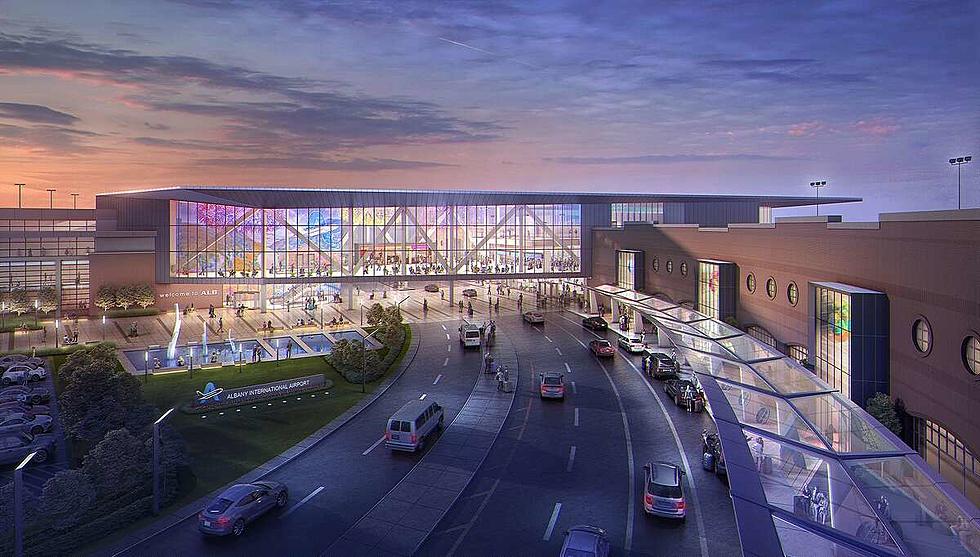 Albany Airport's Ambitious $100Mil Project Takes Off! Take a Look
Albany Airport
Construction has begun on the one-hundred million-dollar Albany International Airport expansion. This project will transform and modernize it to attract more airlines and add amenities for future travelers.
The Albany International Airport is in dire need of alleviating long security lines that are usually backed up to the pedestrian walkway all the way to the parking garage. They already started working on escalators and elevators in the rotunda of the airport.
How Is The $100 Million Project Being Funded?
A sixty-million-dollar state grant was awarded to the expansion from the Upstate Airport Economic Development and Revitalization Competition. The other forty million dollars was given through federal funding according to the Albany Business Review.
One of the major renovations is the expansion where the pedestrian bridge that connects the terminal to the parking garage. The bridge will have to remain until all construction is done.
Another important piece is the thirty thousand-foot expansion that will give more room to the Transportation Security Administration checkpoint. This will be on the second floor. There will also be a larger greeting area for family and friends dropping off and picking up passengers.
What Other Amenities Are Being Built?
A new business center for conferences and community space will be built along with additional stores after check-in. To suit the whole family and little ones traveling through the Albany International Airport, there will be a children's play zone, an outdoor green space, and a multi-sensory calming room.
The airport expansion will also add two more boarding gates as well.
The project has just begun but the plan is to finish the entire project by the beginning of 2025.
2 Mansions w/ Stunning Panoramic Views of Lake George on Market for $16 Million
This lakefront compound on Lake George is situated on nearly three acres in an unbelievable location. It's just off of the Northway at exit 22 and within walking distance of Lake George Village. It boasts two mansions and each is three floors with each floor 5,668 square feet. Both homes are extraordinary. There are six bedrooms and four and a half bathrooms in each of the mansions. Closer to Lake George you will find two finished gazebos each with a kitchen, bathroom, and fireplace. There are six boat slips in a boat house and a U-shaped dock. Enter through a private gated entrance with two garages. This amazing property is on the market for $16 million.