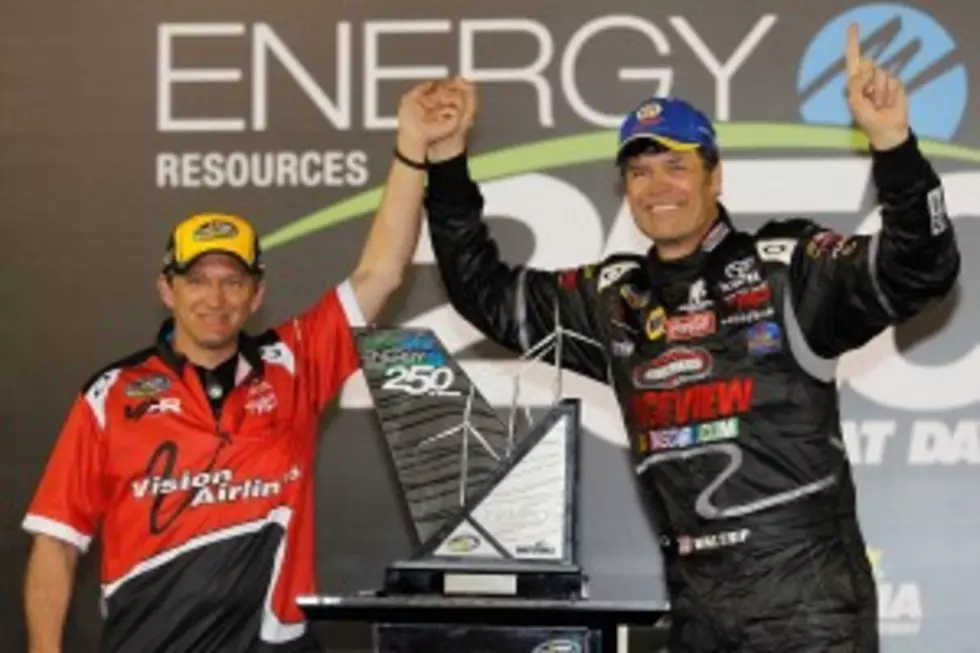 A Great Weekend Of Racing So Far
Two down, one more to go. It's been an exciting couple of days in Daytona as we gear up for the Daytona 500 on Sunday.
First of all, Michael Waltrip won an emotional Trucks series race on Friday night.  It was ten years to the date that Dale Earnhardt passed away on the last lap of the Daytona 500. Waltrip was one of a few to avoid two big multi truck wrecks. Michael beat out Elliot Sadler by just a few feet.
Here is what Waltrip had to say following the victory:
 "I've been emotional all day long. It's been really emotional. ... I just was determined to win the race for him. I'm drained. I'm thankful. I didn't come here to celebrate winning the 2001 Daytona 500. I came here to celebrate Dale's life and honor him."
Saturday saw a very excitng Nationwide series race as Tony Stewart edged out Clint Bowyer by a nose to win his fourth consecutive season opener. Tony had to overcome a late pit-stop after a flat tire, but "Smoke" overcame the odds:
"This is a great way to lead into the 500. Nothing better than going back to the motorhome and know you have a shot to do it again."
With all the excitement of the last two days, I can only imagine what Sunday will bring. The action has been fast and furious and I have a feeling we will see a big crash tomorrow. Who will be in it?  We will see on Sunday!