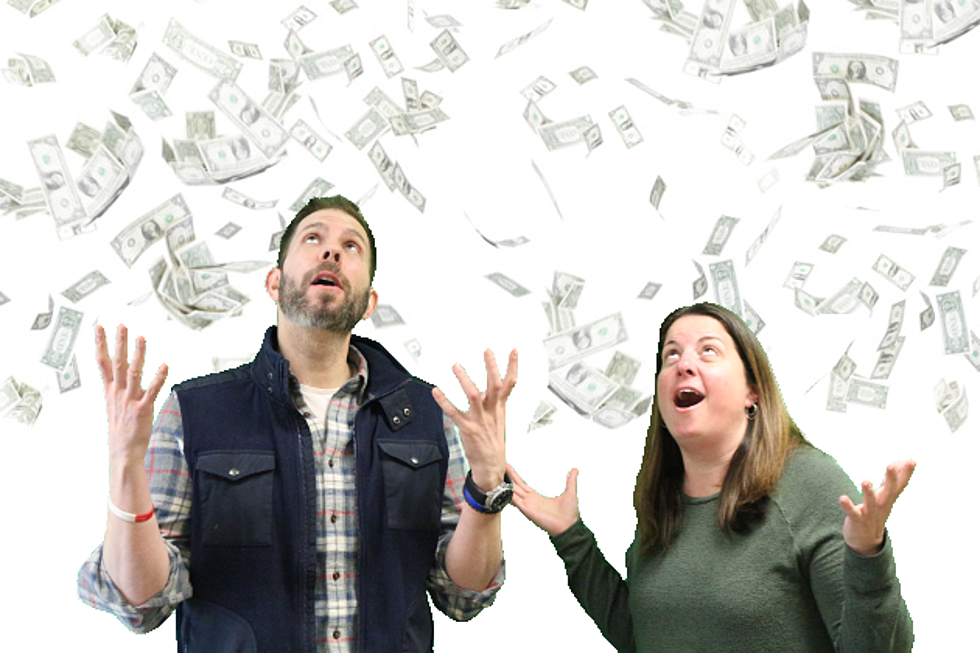 Win Brian and Chrissy's Cash is Back
Townsquare Media
This fall, Brian and Chrissy are you giving you more chances to win MORE of their cash!
We're hooking you up with three chances to win up to $5,000 each weekday from Sept. 18-Oct. 6. You could use the cash to help out with holiday shopping. You could treat yourself to a new TV before "Game of Thrones" comes back for its final season. You could buy a new pair of Yeezys. You could even make a down payment on a brand new car. We can't tell you how to spend your money, but we can tell you how to win it.
Here's how ya  win! Staring Monday September 18th listen to 107.7 GNA every weekday at 9am, 1pm and 4pm for the Cash Keyword. When you hear the word enter right here on our website. Every time we announce a keyword, one random winner wins cash! If it's your, we'll call and surprise you with the amount you've won, from $100-$5,000.
One grand prize winner will also take home $5,000 – the more codes you enter throughout the promotion, the better your chances of winning the final $5,000, so be sure to listen all day, every day.