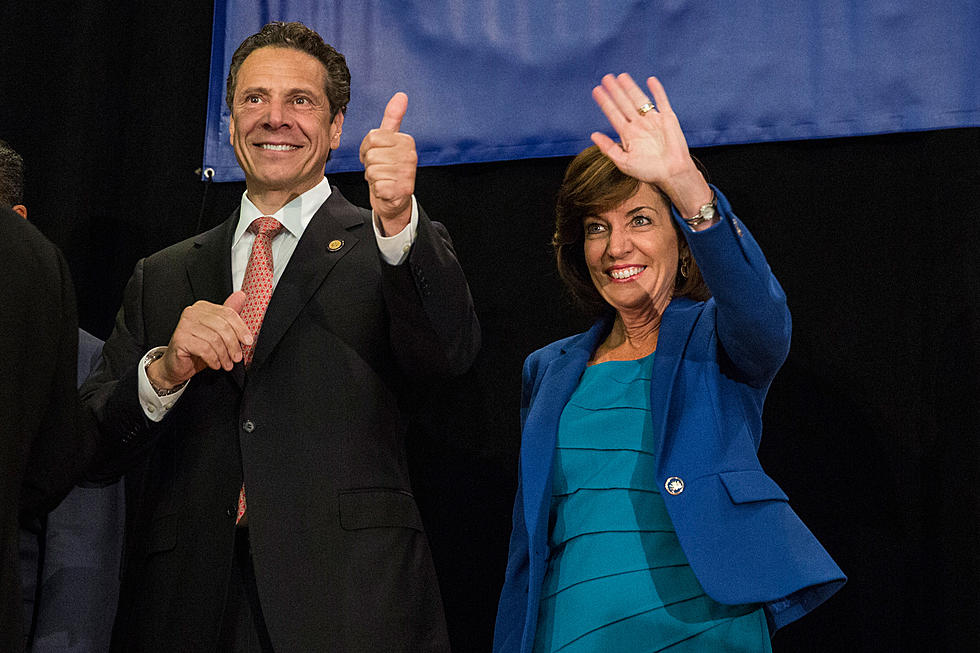 Who Will Step In To Become The Lieutenant Governor Of New York?
Getty Images
When Governor Andrew Cuomo announced that he would be resigning in two weeks, his lieutenant governor, Kathy Hochul, had to step up her game and assemble her new administration. She recently announced that she has narrowed her search for Lieutenant governor down to several New York City politicians.
Next week Kathy Hochul will become the new governor of New York. She is working to assemble her new administration, and on Sunday she appeared on "Face the Nation" and announced that she is narrowing her choice for lieutenant governor down to two prospective candidates.
According to WKTV, Mrs. Hochul has made it clear that she wants her new lieutenant governor to come from New York City. She says that she wants her administration to be diverse, and that she wants someone who lives in New York City so they can bring the diversity that she's looking for. She said, "I've narrowed it down in terms of the geographic area of the state to New York City. I'll have a very diverse administration, but I'm also excited about the prospect of having a true partnership with a lieutenant governor who I believe will bring a lot to the table."
There were two popular names mentioned in Mrs. Hochul's appearance on "Face the Nation ''. She says that she is considering Senator Brian Benjamin and Senator Jamaal Bailey as prospective candidates. Both senators are from New York City.
The lieutenant governor's position is typically a ceremonial position; but as we are currently seeing, whoever holds that position must be ready to step into the position of governor at any moment. Both senators are well qualified for the position of lieutenant governor.
Historic Homes in Every State
LOOK: Famous Historic Homes in Every State
See 50 of America's Most 'Pupular' Dog Breeds as Puppies
KEEP LOOKING: See What 50 of America's Most 'Pupular' Dog Breeds Look Like as Puppies
The 50 Best Small Towns to Live in Across America
LOOK: Here are the best small towns to live in across America