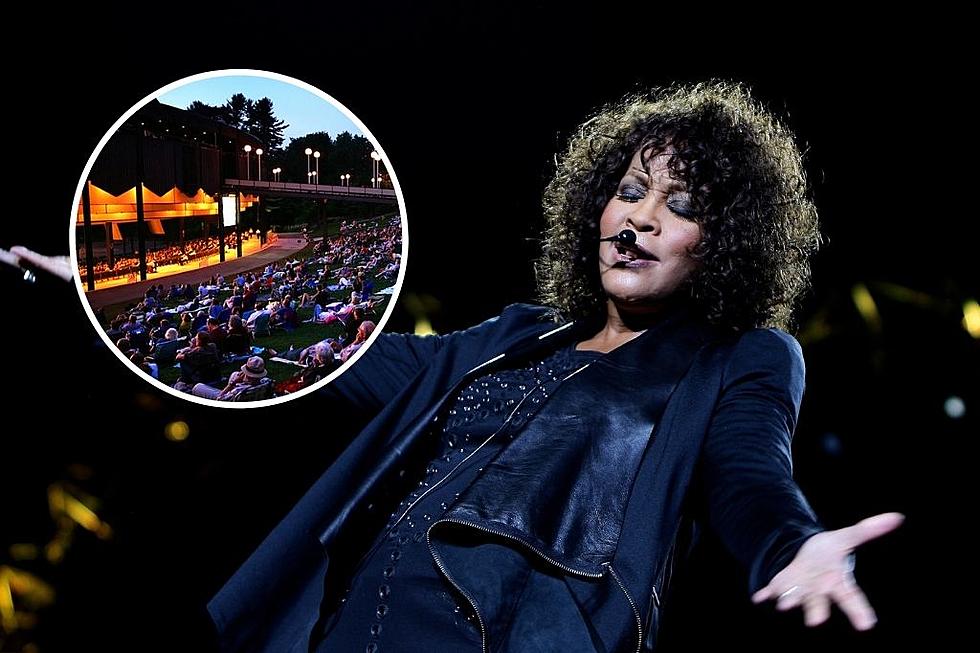 Who Remembers? This Famous Whitney Houston Music Video Was Shot at SPAC
The Saratoga Performing Arts Center, or SPAC, has served as the backdrop for a number of incredible moments in music.
What some Capital Region music fans may not remember, however, is that a Whitney Houston music video was shot on the SPAC stage, and lives on online to this day.
---
Whitney Houston Had One of the Most Memorable Voices of All-Time
You aren't given the nickname "The Voice" for nothing, and Whitney Houston more than earned it during her lifetime.
According to the Associated Press, she is one of the best-selling musicians of all-time, selling over 200 million records across the world. Her first album, Whitney Houston, dropped in 1985, with her last dropping in 2009. Her first, second and last albums all reached No. 1 on the U.S. Billboard charts, and her aforementioned first album reached the rare feat of being a Diamond certified album.
She died tragically in 2012, and millions of music fans and musicians across the world mourned her passing, and celebrated her legacy.
---
A Famous Whitney Houston Music Video Was Shot at SPAC
The official video for Whitney Houston's song, Didn't We Almost Have It All, was filmed at a concert at the Saratoga Performing Arts Center on September 2, 1987.
Here is a look at the video:
It was a beautiful night in the Capital Region, with temperatures ranging in the low-to-mid 50's by the time the show began. Whitney Houston, meanwhile, was fully entrenched in her Moment of Truth World Tour, her second world tour of her career.
The tour had begun on July 4, 1987 in Tampa, Florida, and she would pass the two-month milestone of the tour two days after this performance. All told, the tour would take Houston to Canada, the UK, the Netherlands and many other places, before concluding more than a year later, in November of 1988, in British Hong Kong.
This video, along with a recording of her rendition of "I Wanna Dance With Somebody" at SPAC, were aired at the MTV Video Music Awards on September 11, 1987.
---
Houston's Video is One of Countless Memorable Music Memories at SPAC
The Saratoga Performing Arts center has welcomed some of the most legendary acts in music over the decades since its opening in 1966. Stories of all-time greats like U2, David Bowie and more surround SPAC, and major acts across multiple genres and artforms still call it home every single summer.
Only a select few can say that they saw Whitney Houston live at Saratoga Performing Arts Center in 1987. Millions of fans, however, can still watch her on the SPAC stage today.
Here are All of the Capital Region Rock Concerts Scheduled for 2022!
Each artist, venue and date at your fingertips!
Ten Greater Albany Outdoor Skating Rinks Perfect for Your Family
Everyone in the Capital Region knows that the Empire State Plaza Ice Rink is a great spot to take the family ice skating. That said, there are a number of incredible locations for outdoor ice skating this holiday season, and here are a few of our favorites.
Ten Capital Region Sports Stories Every New Sports Fan Should Know
After months of reading and talking, I now consider myself a Capital Region sports fan. I learned these ten stories along the way, and want you to learn them now.