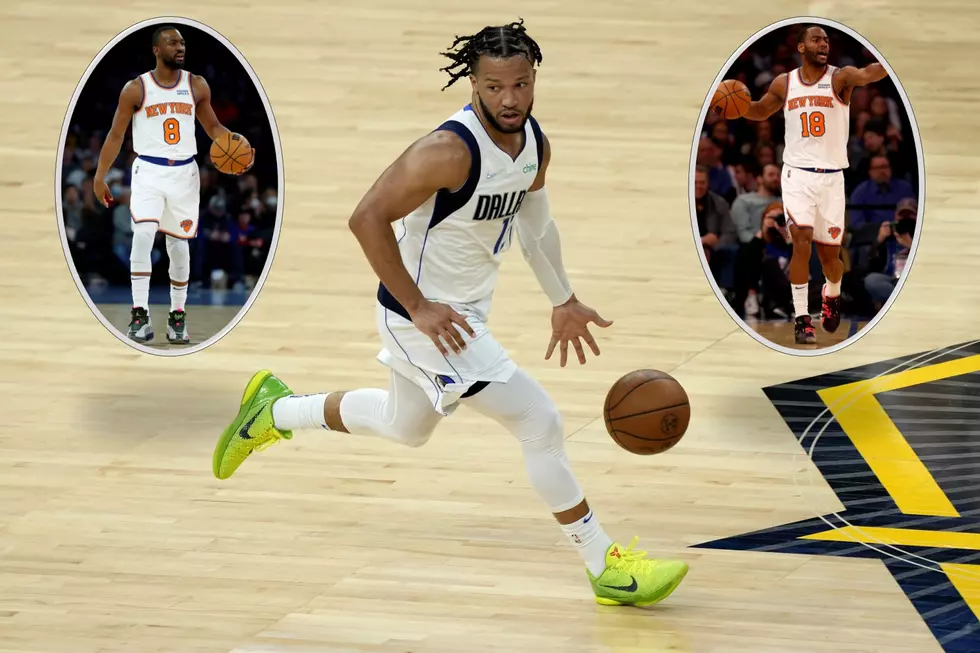 Two Trades, One Goal: The New York Knicks Have a Clear Plan
Getty Images
Let's be real with one another: the New York Knicks have bad roster right now.
When you examine what's happened with this franchise over the last 365 days, it's not pretty. The team signed Kemba Walker and Evan Fournier last offseason, and neither signing has panned out the way the team has hoped.
In response to their poor performance on the court last season, the team has made two significant trades, and in the process, traded out of the first round of the 2022 NBA Draft. While the current state of the team is extremely bleak, there may be a light at the end of the tunnel.
Perhaps, there's even a plan.
---
Are the Knicks Breaking it Down, to Build it Back Up?
On the night of the 2022 NBA Draft, the New York Knicks made a flurry of moves, all geared toward reducing the team's total salary. Ousmane Dieng was drafted, then traded for fellow draft pick Jalen Duren, who was then moved for draft picks. Attached to Duren, was the contract of Kemba Walker.
The Knicks left the draft without a player picked in the first round, but with future draft picks and salary cap space in hand.
Then, Wednesday happened. As reported by The New York Post, the Knicks agreed to trade veteran players Alec Burks and Nerlens Noel, along with money, to the Detroit Pistons in exchange for (basically) more salary cap space.
All of this appears to be geared toward signing free agent guard Jalen Brunson, who the Knicks are heavily favored to sign this offseason. Reports say that the Knicks are now able to offer Brunson a max contract, because of the cap gymnastics they've done over the past week. Our colleagues on Big Board Sports discussed whether they believe Brunson would help the team win in the long-term, which you can read here.
That said, the Knicks needed a star, and Brunson appears to be developing into one.
The Ten Most Underrated Heroes in New York Sports History
We all know Jeter, we know Manning, and we know Willis Reed. But, what about the other guys, the quieter heroes, that still made a major impact on New York sports?
Check Out These Ten Odd Pregame Meals of New York Athletes
Every athlete has a pre-game routine, and as part of that, they have a pre-game meal. These ten New York athletes, however, had meals that raised some eyebrows.