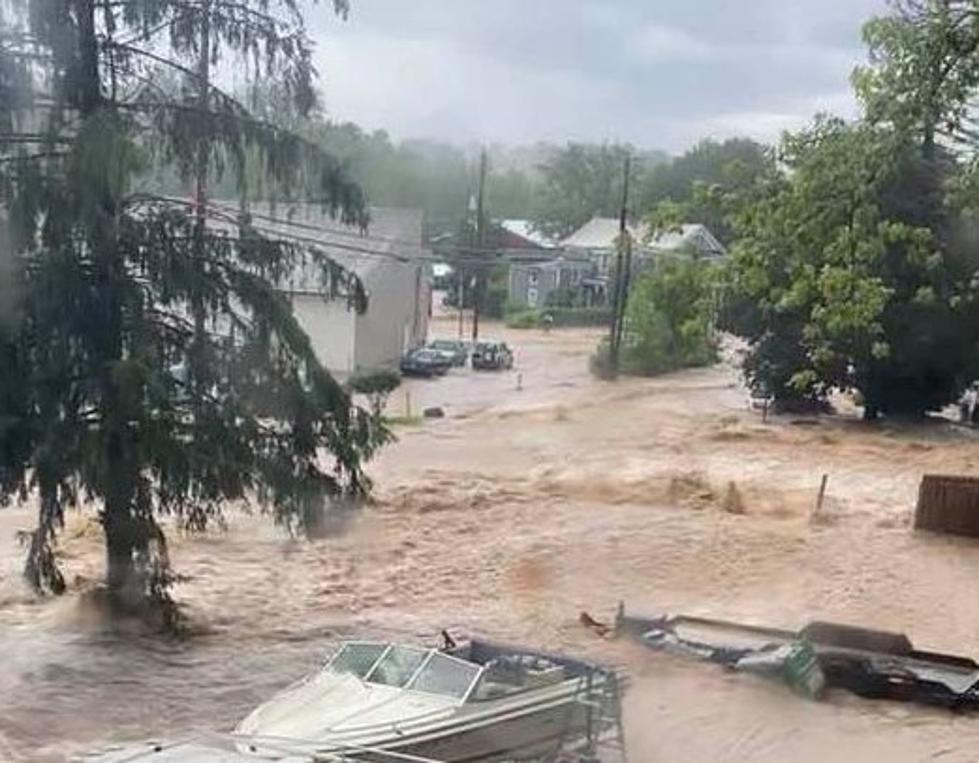 Toxic Waste Fears Rising After Historic Flooding In Rensselaer County
Denise Brown Shumway
Areas of Rensselaer County like Averill Park, Sand Lake, and Poestenkill are still trying to rebuild and recover from the historic flooding that happened due to strong storms on July 15th.
The devastating storms dumped thousands of gallons of rain on the already rain-soaked areas of Rensselaer County and caused roads to be washed away, vehicles to be submerged and businesses and homes to be damaged by the floodwaters.
As residents continue to clean up the damage from almost two weeks ago officials are concerned that the historic flooding may have caused toxic waste from the Dewey Loeffel Landfill Superfund site to leak and contaminate area streams and kills that could spread toxic waste all over the Capital Region.  The Dewey Landfill in Nassau contains about 46,000 tons of industrial waste. The Times Union lists some of the toxic waste stored in the landfill as industrial solvents, waste oil, PCBs, scrap materials, sludge, and solids.
According to News10, the EPA is testing streams in Rensselaer County for contamination. Town of Nassau Supervisor Dave Fleming said that the runoff from the Little Thunder Creek next to the landfill could bring the toxins into the Valatie Kill and from there spread to other areas of the Capital Region.
The Federal and State Environmental Protection Agencies are continuing to test for the contamination of area waterways. Residents along the Valatie Kill should contact the EPA if sediments have washed onto their property. They have until July 30 to arrange for testing and call the EPA's Remedial Project Manager Joseph Battipaglia at 518-407-0400, ext. 4.
This Historic Flooding And Damage In Rensselaer Country May Have Cause Toxic Waste Contamination
What's In A Name? How Capital Region Cities, Towns and Villages Got Their Names
Abandoned Frontier Town in Schroon Lake, New York