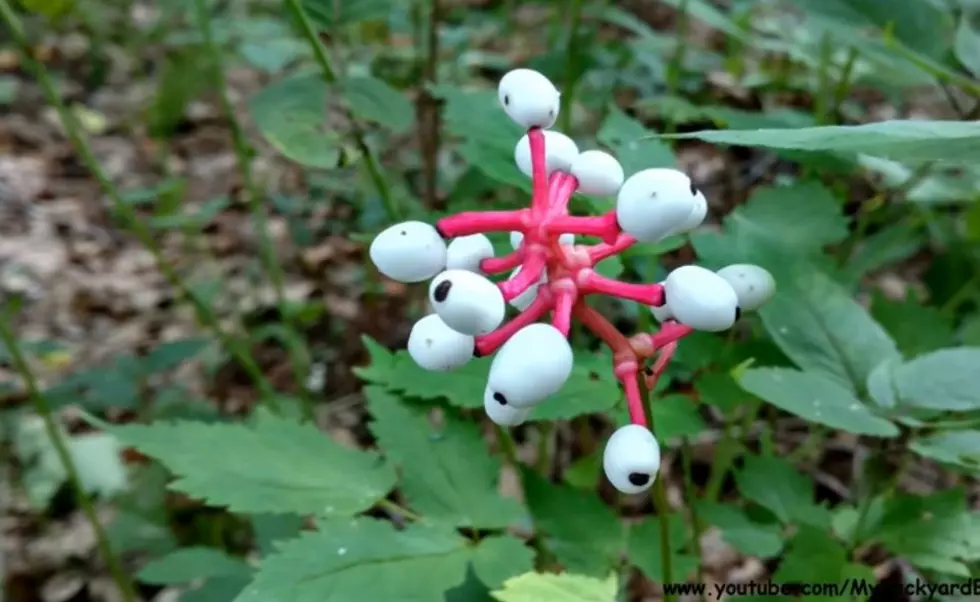 This Poisonous Plant Is All Over New York! Is It Really Deadly?
YouTube.com-MyBackyardBirding
Doll's Eyes can be creepy but have you ever known them to be deadly? I'm not talking about the eyes of your child's toy, I am talking about the poisonous berries of the Baneberry plant, which is fairly common here in New York State. This plant gets it's nickname because the berries look like the eyes of a doll.
Doll's Eyes actually have several nicknames. Necklace Weed, Toadroot and White Beads are just a few. No matter what you call it, this berry could kill you.
According to North Carolina State University, the Baneberry plant blossoms in late Spring and early Summer. In the Fall the herb produces it's Doll's Eyes berries. As tempting as it may be, do not eat these berries and make sure to keep your kids and pets away from them or they could die.
Don't be fooled when you see various birds eating the Doll's Eyes berries. The birds are immune to the toxic effects of the berries. All parts of this plant are poisonous, however. What could happen to you should you ingest the berries?
Native Wildflowers reports that the Doll's Eye berries are very poisonous to humans. If you were to eat these toxic berries you could have a heart attack and that could possibly lead to death.
Where can you find this plant in New York? Virtually everywhere. According New York Plant Atlas the Actaea pachypoda, part of the buttercup family, has been identified in all but 5 New York counties.
READ ON: See the States Where People Live the Longest
Read on to learn the average life expectancy in each state.
Stars We Lost in 2022
See the famous icons we have had to say goodbye to in 2022, below.
You Can Rent a Cabin on the Ranch From 'Yellowstone' - See Pictures
The stunning Montana ranch that serves as the setting for the hit TV show Yellowstone offers cabins for rent, and the price includes tours of the set and ranch. Scroll below to see photos of the extraordinary property.