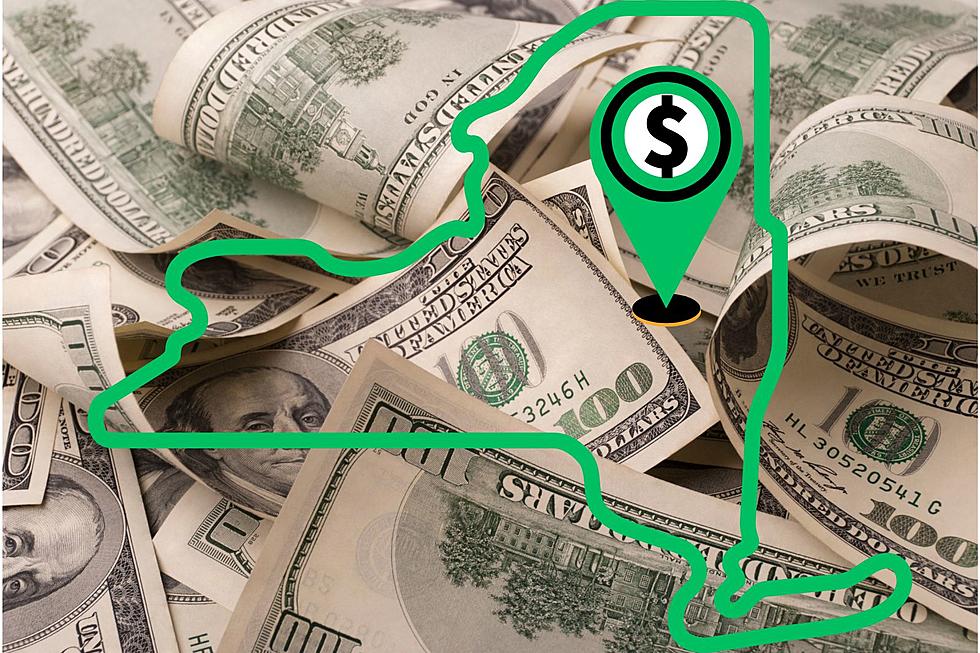 Someone in Albany County is Holding a Winning Powerball Ticket!
Canva
The Powerball jackpot was $1.08 billion and although there was no jackpot winner, someone in Albany County was just one number off. This winning Powerball ticket is worth fifty thousand dollars.
The Winner Almost Hit the Actual Powerball!
Even though fifty thousand dollars is awesome, the winner could have walked away with one point zero eight billion dollars if it wasn't for just one number. The winning numbers were drawn on Monday, October 2nd. They were 12, 26, 27, 43, 47 with the Powerball number 05. The winner had four of the matching numbers plus the Powerball number. As impossible as that is to do, they only walk away with fifty grand!
Where Was The Winning Powerball Ticket Sold?
The winning fifty thousand dollar Powerball ticket was sold at an Albany County Stewart's Shop. It is located at 406 Albany Shaker Road in Albany.
The winning numbers for the Powerball game are drawn from a field of one to sixty-nine. The Power Ball is an entirely separate drawing from a field of one to twenty-six. The Powerball is drawn three times a week on Monday, Wednesday, and Saturday at 10:59 p.m. Wednesday night's jackpot is a whopping $1.20 billion!!
There are forty-five states that participate in the Powerball drawing. Washington, D.C., Puerto Rico, and the US Virgin Islands also play Powerball. The odds of winning the Powerball jackpot are 292,201,338.
Which NY Lottery Scratch-Off Games Have the Most Top Prizes Left?
There are plenty of NY Lottery scratch-off games that have big jackpots left. If you are feeling lucky, try your luck at one of the New York Lottery scratch-off games. According to the
New York Lottery
, these are the scratch-off games that still have jackpots to be won to make you become an instant millionaire.
Gallery Credit: NY Lottery