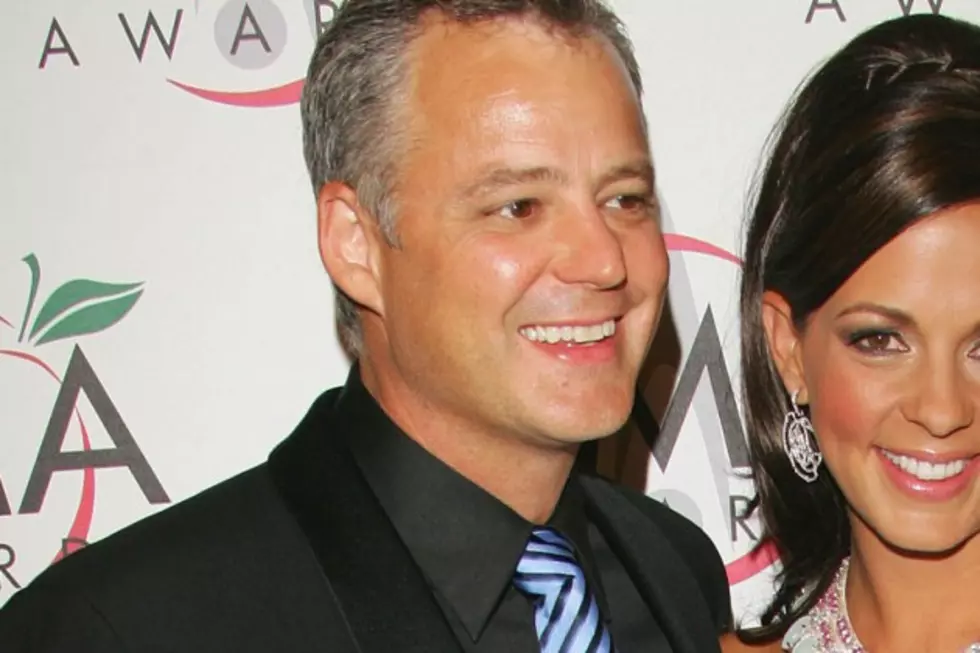 Sara Evans' Ex-Husband, Craig Schelske, Sues TMZ for Defamation
Evan Agostini, Getty Images
Sara Evans' former husband, Craig Schelske, has filed a lawsuit against TMZ, claiming the celebrity tabloid program maliciously disseminated false and damaging statements about him in a June 2014 broadcast.
Schelske's 12-page filing alleges that during the broadcast, a TMZ staffer stated as fact that he "took a hundred photographs of himself having sex with other people. That's how [Evans] found out." According to the lawsuit, while TMZ made this pronouncement, one of the people on the show appeared to look at their smart phone, suggesting that they had the photographs in their possession, then declared, "Yeah. That's pretty good proof."
The allegation of those photographs goes back to October of 2006, when Evans and Schelske filed for divorce amid mutual allegations of infidelity. Evans' attorney, John Hollins, Sr., alleged in his initial filing that Schelske had a drinking problem, watched pornography in the couple's home and kept a number of pictures on his computer of himself having sex with multiple other women, including the family's former nanny, Alison Clinton Lee. Schelske denied the allegations, but in a statement to People magazine, Hollins said, "Everything we allege, we've got photographs to back up."
Hollins later failed to produce any of the alleged photographs as evidence, and the couple settled their divorce out of court. In 2009, Sara Evans settled a defamation lawsuit with her former nanny for a reported $500,000, and in March of 2011, Schelske won a settlement from Hollins after suing the attorney and his firm for a reported $10 million for slander, false light and other damages. In May of 2011, Hollins released a public letter of apology to Schelske.
The TMZ story appears to have been based on Hollins' previous statements.
"The proclamation made by TMZ left its viewers with the unmistakable belief that Mr. Schelske was unfaithful to his wife of 14 years, and that Sara Evans had discovered his infidelity when she found a hundred photographs of him having sex with other people," says Jason P. Fowler from the law firm of R. Rex Parris. "These statements made by TMZ on the June 17, 2014 broadcast were and are unequivocally false. And, if TMZ had done any investigation, they would have seen in their own previous articles that the photo allegations were false."
According to Fowler, Mr. Schelske gave TMZ the opportunity to retract their statements, which they reportedly refused to do. He is asking for compensatory damages, general damages and special damages for loss of reputation in an amount to be determined at trial.
"TMZ clearly understood the difference between reporting facts and allegations, but instead chose to sensationalize the story at Mr. Schelske's expense," Fowler adds. "It is unfortunate when a powerful media outlet places more value in quickly publishing a story than thoroughly investigating that story before destroying someone's life."