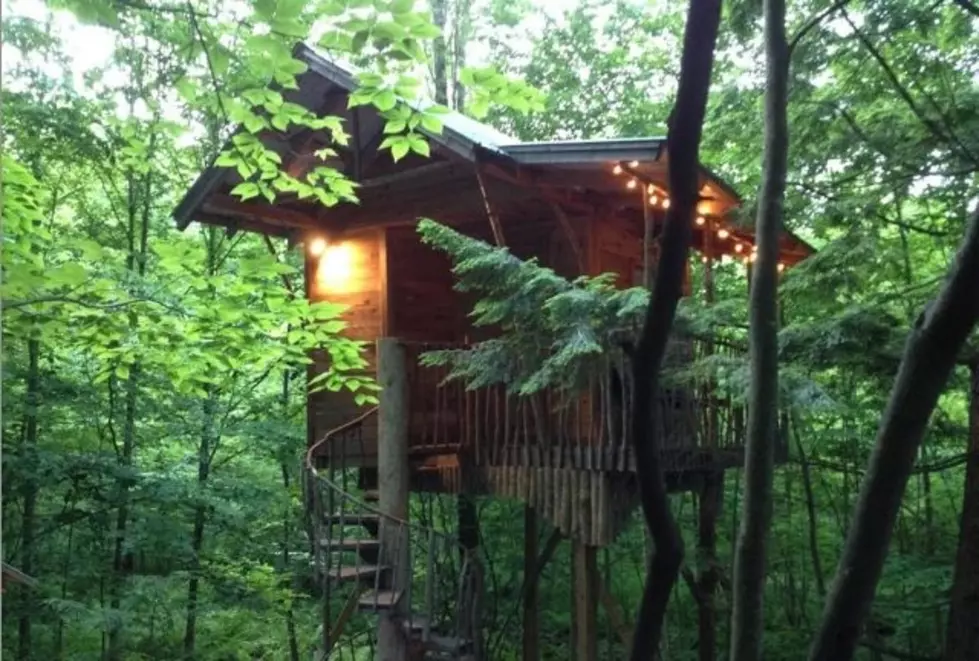 See the Saratoga County Treehouse That's The Ultimate Rustic Escape
airbnb/User: Thomas
This one-bedroom Airbnb rental is the quiet getaway you need, right in the Capital Region's backyard.
When I was a kid building my old treehouses, I think this is how I dreamed they would turn out. Of course, they never worked out like this Middle Grove, New York beauty. But that is the great thing about this Airbnb rental for $275 a night: as an adult, the dream treehouse getaway is a reality in this hidden gem.
And this treehouse isn't all rustic: it is full service as it sleeps 3 with a bathroom and beautiful outdoor kitchen. So imagine how your treehouse was a great destination to hide from it all. This is the version for grown-ups to get away from it all! Check out the photos below!
Rustic Saratoga County Treehouse Is Ultimate Forest Retreat
Because adults love treehouses too!
LOOK: Stunning vintage photos capture the beauty of America's national parks
Today these parks are located throughout the country in 25 states and the U.S. Virgin Islands. The land encompassing them was either purchased or donated, though much of it had been inhabited by native people for thousands of years before the founding of the United States. These areas are protected and revered as educational resources about the natural world, and as spaces for exploration.
Keep scrolling for 50 vintage photos that show the beauty of America's national parks.