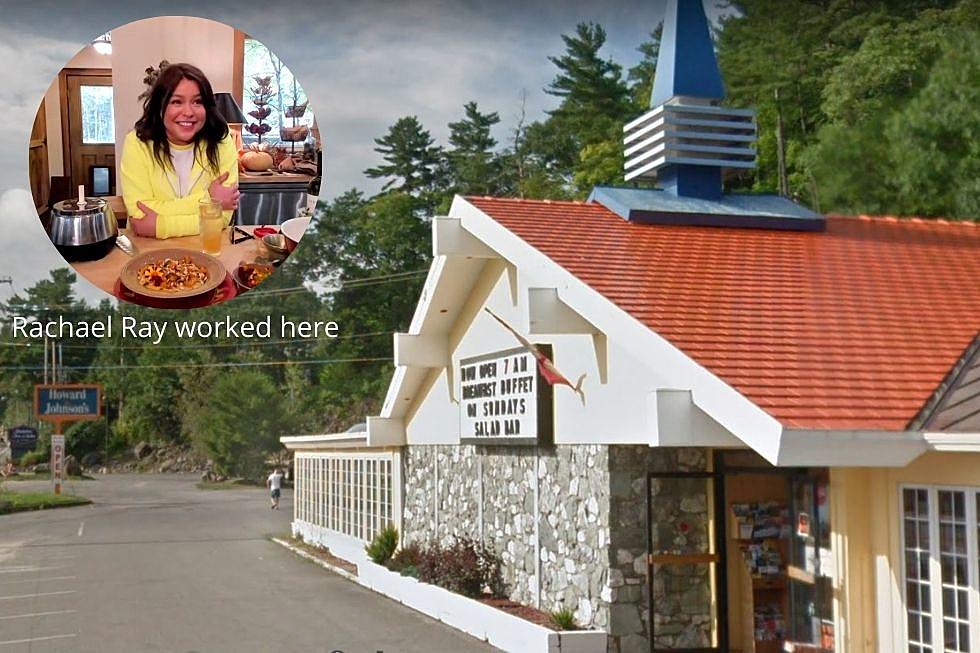 Of 1,000 Howard Johnson's Restaurants Lake George Has Last One Standing [PICS]
Getty Images-Google Maps
At one time there were a thousand Howard Johnson's restaurants across the United States, now only one remains and it's in Lake George Village. The famous orange-roofed restaurant still stands and still serves meals. The decor is also timeless as they have kept the furniture and other aspects the same.
There Almost Wasn't a Howard Johnson's Restaurant in Lake George
In the 1950s Carl DeSantis' dad said no to opening a Howard Johnson franchise in Lake George but Carl begged him to reconsider. He asked his dad to cosign a loan for him and donate some land to build the restaurant. Carl then trained with Howard Johnson's for a few months then opened the restaurant according to Atlas Obscura.
Rachel Ray Once Worked at This Howard Johnson
Growing up near Lake George, Rachel Ray worked at this Howard Johnson when she was a teenager scooping ice cream. Her mom was the manager according to the Daily Gazette.
It's the Last Howard Johnson's in the World
The 1970s saw a boom of fast food chains and it hindered the Howard Johnson experience of stopping in while traveling. One by one, the restaurants closed. But not the one in Lake Geroge. There was a grandfather clause that allowed them to still use the name. However, it is under new management.
Take A Look Inside-It's Like Traveling Back in Time
Front of House
Check out the counter and the fountain glasses. There is also an old apron hanging from the walls. Notice the walls are still painted in the Howard Johnson signature orange.
Entrance
This is the counter area where you walk over to the booth section to wait to be seated.
Rows of Booths
This is the booth section. Notice the paneling walls and the brown rug. Signature of the Howard Johnson's restaurant.
Salad Bar
This is the large salad bar area but it is obviously not in operation.
Large Corner Booth
This is the large round corner booth at the Howard Johnson's. It is upholstered in the signature red with an orange tabletop.
Our All-Time Favorite Rides and Attractions at the Great Escape [RANKED]
Abandoned Hoffman's Playland! Once Beloved Place Now Heartwrenching View
WARNING: Under no circumstances should you enter this property. By doing so you risk bodily harm and/or prosecution for trespassing on private property.
Hoffman's Playland was an amusement park in Latham from 1952 until 2014. Even though many of the rides were relocated to Huck Finn's Playland in Albany, Hoffman's holds a soft spot in many Capital Region families' hearts. Take a look at the now-abandoned Hoffman's Playland.