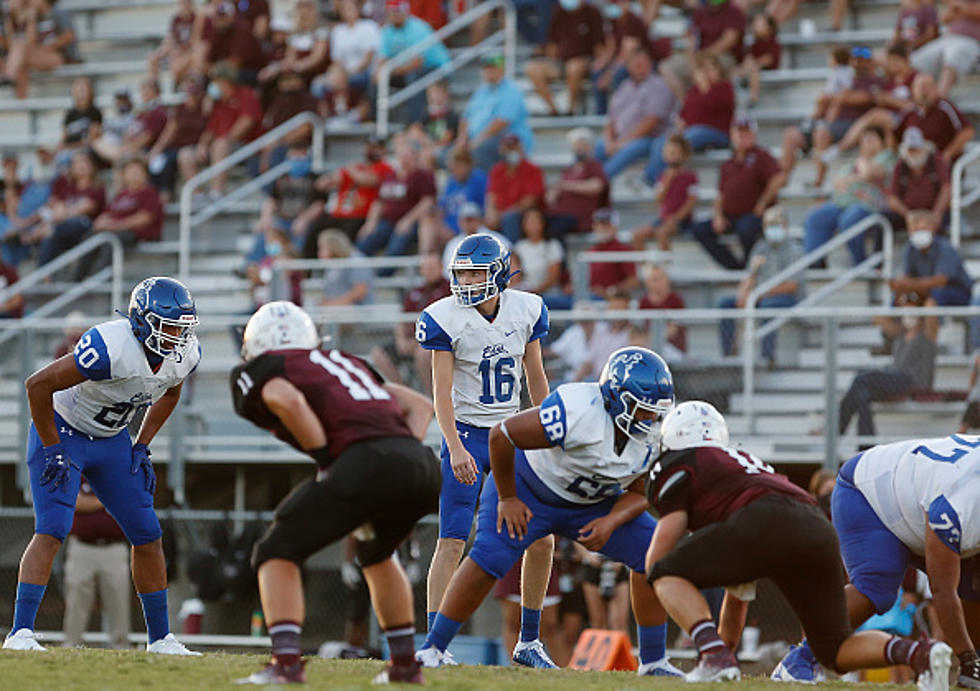 New York State HS Football Semifinals – Who, When & Where
Getty Images
The New York State Public High School football championship semifinal games are set for this weekend, well sort of. Section III's Class AA champ Cicero-North Syracuse's opponent will be determined Tuesday night but we'll get to that. The teams, the locations and the times are set and the 'Road to the Dome' continues to get shorter.
There are two locations, Middletown High School, which is about an hour and forty-five minutes from downtown Albany and Cicero-North Syracuse High School, which is about two hours and fifteen minutes from Albany. Both are outdoor venues and will each host 5 games, 2 on Friday and 3 on Saturday. Tickets are $10 plus fees and can only be purchased on the NYSPHSAA website. A link is provided at the bottom of the article. There are no COVID19 restrictions at either location. Masks will be required at the Carrier Dome for the finals December 3rd and 4th.
Let's start with the Friday games. The Class D semifinals will be played at 3pm with Section II's Greenwich facing Section VII's Moriah at Middletown High School. The other Class D matchup will feature Section V's Oakfield-Alabama/Elba taking on Section IV's Tioga. That game will also kick at 3pm and will be played at Cicero-North Syracuse.
The Class A semifinals will follow the Class D games. At 6pm Section I powerhouse Somers will take on another Section I school in Rye. That game will be played at Middletown High School and should draw a huge crowd. The other Class A matchup features Section VI champ Jamestown battling Section III's Christian Brothers Academy-Syracuse. That game will kick at 6p at Cicero-North in Syracuse and should draw a big crowd.
Saturday will feature three games at each location. The 12 noon kick's will the Class C semifinals. The game at Middletown will feature Section I's Dobbs Ferry facing our local Section II powerhouse Schuylerville. The midday game at Cicero-North Syracuse will see Section V champ East Rochester/Gananda grind it out against Section IV's Chenango Forks.
The 3pm games will be the Class B semifinals. Section I power Pleasantville will battle it out against Section II's surprising power Ravena-Coeymans-Selkirk at Middletown. The Cicero-North Syracuse 3pm game will feature Section VI's WNY Maritime/Health Sciences Charter taking on Section IV's Maine-Endwell.
The final games of the weekend may be worth the wait. The 6pm kick at Middletown has Section I's powerful Carmel going at it with Section IX champ Newburgh Free Academy. That will be a big crowd. While Section III's power Cicero-North Syracuse gets to play a home game against the winner of Tuesday night's 6pm battle between Section V's McQuaid Jesuit and Section VI's Bennett/Olmsted/Middle Early College/East.
Tomorrow we will give you a quick scouting report on each game. Click HERE for tickets.
12 Cool and Unique Facts About the Capital Region