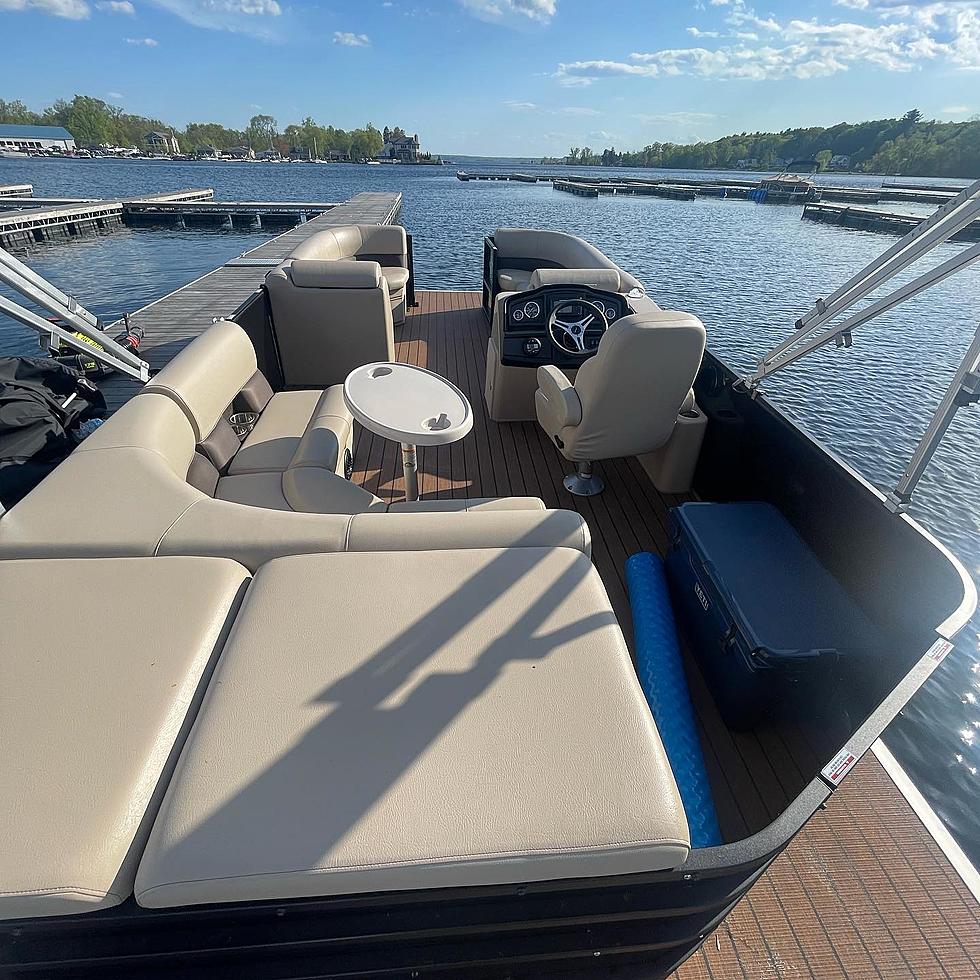 New! Popular Saratoga Lakefront Restaurant Offering Pontoon Rentals
518 Prestige Pontoon Rentals Facebook page
Druthers Brewing Company took over a popular Saratoga Lake restaurant last April and is now adding a fun pontoon rental option. Not only can you enjoy amazing food and views but now you can actually go out on Saratoga Lake.
Where Can You Rent the Pontoon Boats?
The pontoon boats are operated by 518 Prestige Pontoon Rentals and are located right on the docks of 550 Waterfront by Druthers Restaurant. You can take out a pontoon boat and then come back to shore and enjoy great food and drinks.
What Does 518 Prestige Pontoon Rentals Offer?
You can book your pontoon boat and enjoy either eight hours or four hours out on Saratoga Lake. Each boat can hold you and nine of your family or friends. 518 Prestige Pontoon Rentals is unique because gas is included as part of their rental program. They also have new high-end pontoon boats that are "extremely user-friendly".
How Much Is It to Rent a Pontoon Boat from 518 Prestige Pontoon Rentals?
An eight-hour rental (from 10 am until 6 pm) is seven hundred dollars. A four-hour pontoon boat rental is five hundred dollars (from 10 am until 2 pm or 2:30 until 6:30 pm). Click HERE to book.
You must have a valid driver's license and credit card. You also must be twenty-four years old to captain the boat. For more information about renting a pontoon boat from 518 Prestige Pontoon Rentals click HERE.
New York's 14 Best Lakes For Swimming
What makes a great swimming hole? Pristine waters, great beaches, mild temps, shallow waters, lifeguards, and more are many of the characteristics that are common in AZ Animals
14 best lakes for swimming in the state of New York.
From just outside the city, to the Finger Lakes, to the heart of the Adirondack Mountains, these are your must-visit swimming holes for summer 2023!