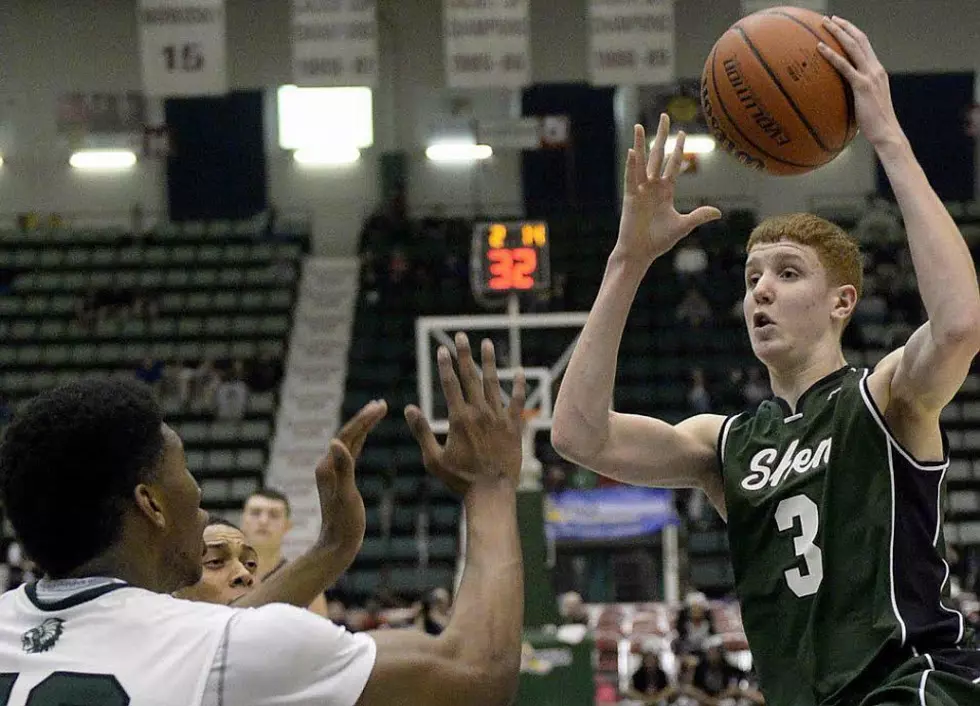 Just How Good Has Kevin Huerter Played for The Sacramento Kings?
Shen Basketball
Nothing makes me happier than seeing Kevin Huerter succeed in the NBA.  The former Shen standout and Clifton Park native has found a new home this season with the Sacramento Kings.  He is coming off of back to back games where he had more than 25 points.  He is currently averaging 18.3 points per game with the Kings.  He looks even more confident and comfortable especially from beyond the arch.  Huerter also doesn't have to deal with Trae Young passing him the ball anymore.  The only difficult part is trying to watch his games because they are on the west coast and typically start at 10 p.m.
The fact that the Kings fanbase is already in love with Kevin calling him "Red Velvet" or "The Red Mamba" is awesome to me.  Fans all over Twitter are singing the praises of the Kings front office for bring Huerter over from the Atlanta Hawks.  The Kings even had designed plays for him and specific ball screens to get him clean looks.  He is shooting above 50% from three which is incredible to start a season.
MJ and I had a conversation about Kevin Huerter's recent performances earlier this morning right here on Big Board Sports.  We both agree that he looks very impressive to start.  Below is our full conversation on Huerter.
Next up for the Kings is a visit at the Miami Heat on Wednesday in what will be a 7:30 p.m. tip off.  I hope to see Kevin Huerter improve even more as at this rate he will have a career best season in his first year with the Sacramento Kings.
Take a Look at Kevin Huerter's Brand New Impact Athletic Center in Halfmoon!
104.5 The Team has an exclusive look inside the new Impact Athletic Center in Halfmoon, NY, as Atlanta Hawks' guard Kevin Huerter and his group are heading up an effort to bring a state-of-the-art training facility to the Capital Region.
The Moments That Have Defined Ian Anderson's Baseball Career