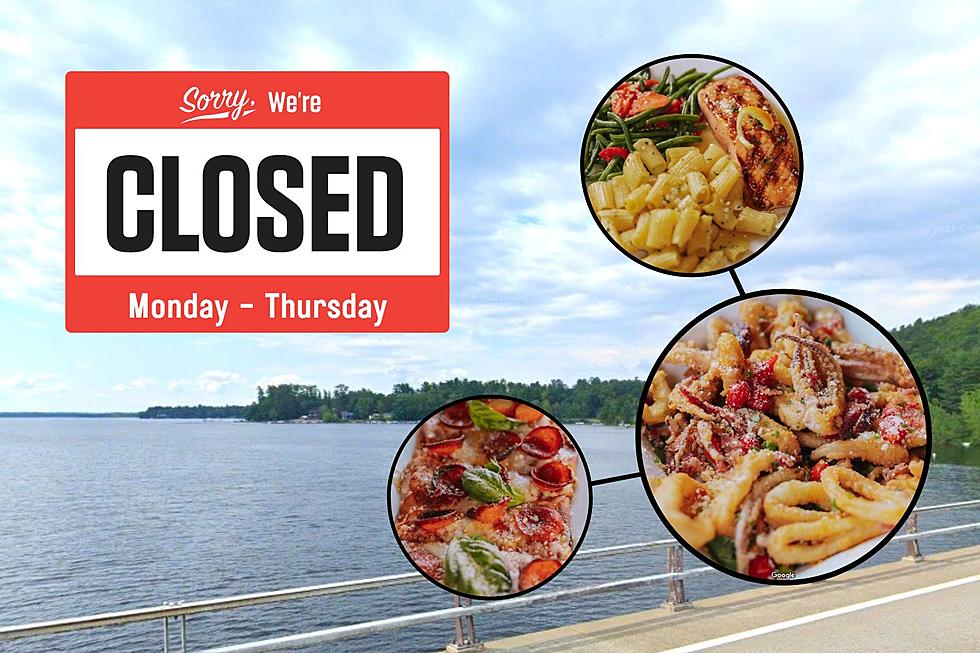 This Beloved Upstate Tavern Closes its Doors on Weekdays
Lakeside Tavern & Marina via Google Maps, Google Street View (Canva)
The variety of taverns and pubs throughout Upstate NY is part of the reason why I love it here so much. They always have the tastiest food and the best atmosphere all at a reasonable price, so much so that they have become a staple for the locals. One such staple is right on the Sacandaga Lake: the Lakeside Tavern.
Located at 306 Woods Hollows Road in Gloversville, this tavern is just one among four other subsidiaries (Lorenzo's Southside, Lanzi's on the Lake, Sport Island Pub, Partner's Pub) under the parent company Lanzi Family Restaurants. Since 1919, they've brought quality food and service to the Fulton-Montgomery area. While the majority of their locations are open on weekdays, the Lakeside Tavern had to decrease its hours. They explain why in a Facebook post on March 1st:
This season has been particularly challenging. The unprecedented winter weather on the Great Sacandaga Lake has made it difficult for us to sustain our normal operating hours. -Lakeside Tavern via Facebook
New Hours of Operation

In their Facebook post, they ensure that Mug Night will still happen, just on Friday's now!
In case you miss Lakeside Tavern during the week, check out their other locations:

A fan favorite location, Lanzi's on the Lake, is currently under construction as they begin to expand and upgrade, so be on the lookout!
If you'd like to read all about the extensive Lanzi family history, check out the "about" section of their website.
Woods Hollow RV Campground Plans
Environmental Program Specialist Ariel Lynch gave a presentation on the proposed campground to the Adirondack Park Agency's Board of Commissioners in their meeting on December 15, 2022. See the highlights here:
Upstate NY's Best Roadside Attractions
I bet you've passed by at least one of these aesthetically pleasing roadside attractions while driving throughout upstate NY. Which one's your favorite?
10 More Roadside Attractions in Upstate NY
These roadside attractions are sure to give you some entertainment on your commute through the great upstate of NY.