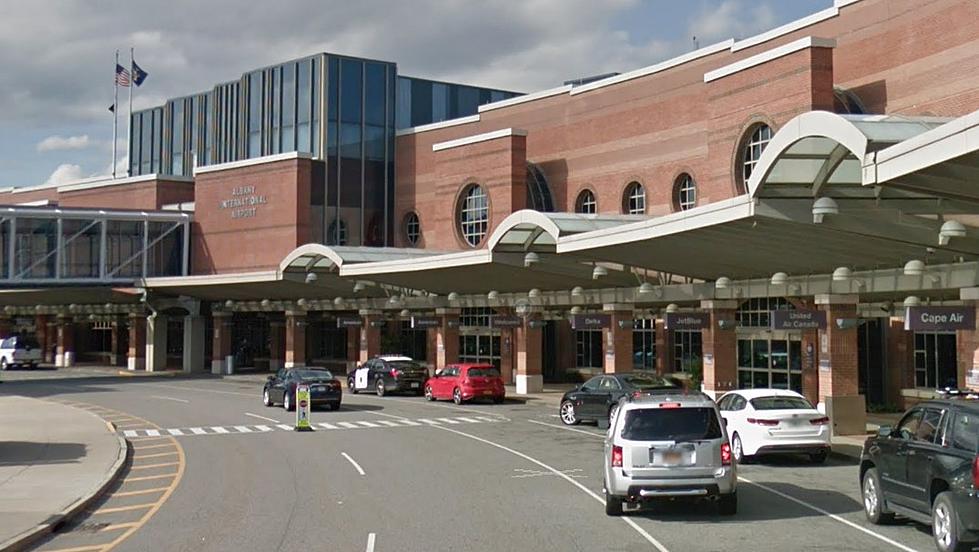 Do You Know This Couple? Albany International Airport Would Like Your Help
YouTube
Have you ever been so frantic during a rushed airport trip that you accidentally left something behind? It's happened to all of us at some point, and often it's something small but sentimental. The folks at Albany International Airport recently found an item of significant sentimental value- a wedding album belonging to a family who flew out in 2013. The airport is working hard to reunite the album with its rightful owners.

The lost and found department of Albany International Airport recently stumbled across an old wedding album from 2013. The album was full of photographs, cards, and other mementos from the happy couple's special day. After some investigation, it was determined that the family had flown out on a flight departing from the airport in August 2013 and had not returned since then.
The airport staff has undertaken the mission of reuniting the album with its rightful owners by taking to social media like Facebook and Twitter to share photos of the album and its contents. So far, their efforts have been successful, as several people have come forward claiming knowledge of who the owners are! However, they could not provide contact information for either party, which is why further assistance is needed for this beautiful story to reach its happy ending!
But this isn't an isolated incident; airports worldwide lose thousands upon thousands of items every year—from laptops to jewelry boxes to stuffed animals. In fact, according to reports from major airports like John F Kennedy International Airport in New York and Heathrow Airport in London, somewhere between 20-50 thousand items are left behind each year!
While it might seem like a minor problem, leaving items behind at airports can be more than just inconvenient; it can be heartbreaking too. Kudos go out to Albany International Airport for their efforts in reuniting this long-lost wedding album with its rightful owner! Using social media platforms and their resources, they prove that no task is too big or too small to ensure lost items are reunited with their respective families!
Explore New York State's Lost City
The Capital Region Lost These Restaurants in 2022
From criminal charges, to health problems, to just moving on as life changes, here are some of the restaurants across the Capital Region that shut their doors in 2022.
Fly Non-Stop To These 18 Destinations From Albany International Airport
There are many destinations you can fly to from the Albany International Airport. But if you are like most travelers, you don't want to have to make a connecting flight. Here are the destinations you can fly directly to from the Albany International Airport.