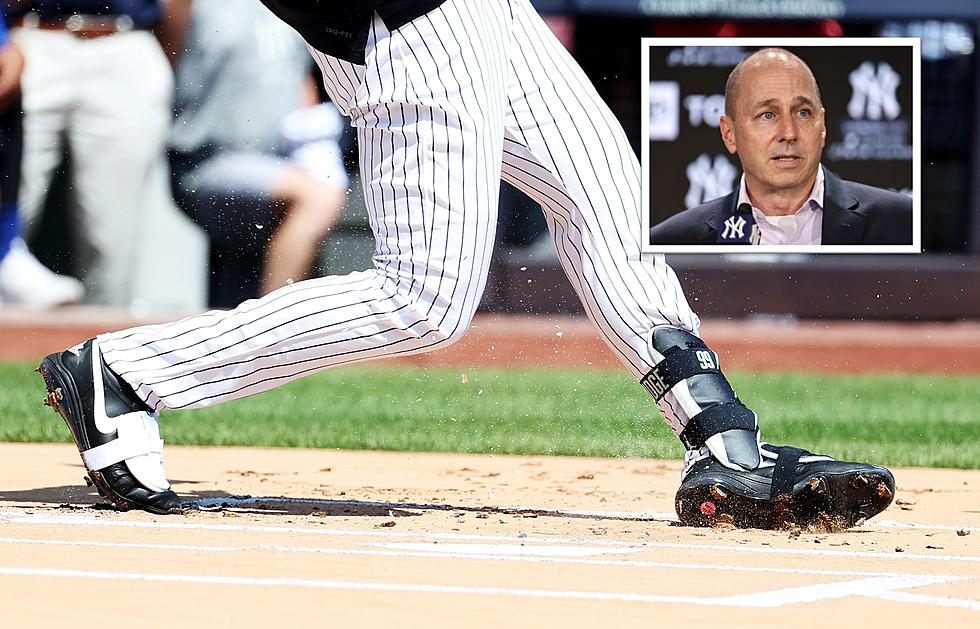 Judge's Return to Chambers is New York's Last Chance at Surviving 2023
Getty Images
The New York Yankees are expected to activate star slugger Aaron Judge off the injured list ahead of their game against Baltimore on Friday. Judge has missed considerable time this season due to a toe injury, and the Yankees have sorely missed Judge's presence in their lineup.
His return will be a welcome one, but will also mean that New York has no margin for error remaining, and no room for excuses. They have to start winning games, and fast.
---
Judge's Return Means New York Yankees Must Start to Make Playoff Push
As we sit here on Thursday, July 27th, the New York Yankees are in last place in the American League East. Not only that, but the team is on the outside of the AL Wild Card picture, 2.5 games back of the final playoff spot in the American League.
Their pitching staff has been very solid (3.89 team ERA, 9th-best in baseball), but their offense has been anemic.
The Yankees currently have the second-worst team batting average (.230) in all of baseball, with only the Oakland Athletics behind them in that category. They have a team OPS of .707 (23rd), an OBP of .302 (26th), and have driven in only 428 runs (20th).
Now, with Aaron Judge back in the mix, all of this changes. Judge's mere presence in the batting lineup will give the team a much-needed spark. He himself will provide an offensive presence, but his return will move other players into positions where they will have less pressure on them, and will be able to see more pitches to hit.
That is the best case scenario for the 2023 New York Yankees. If that plan, outlined above, does not work, then there are no more excuses left. The "Aaron Judge will save us" bullet is the last one remaining in this team's chamber. Otherwise, 2023 may be solidified as a season to forget.
If I were in the position of GM Brian Cashman, I would be working diligently to acquire another outfielder. A player who can take over the left fielder's job, and hold onto it for the remainder of the season. Ideally, this player would also be a left-handed hitter, which would add some more balance to the Yankees' starting nine.
There is still time left in the 2023 season, and the act of activating Aaron Judge from the injured list shows that the New York Yankees have yet to "punt" on this campaign. If he doesn't return to form quickly, however, then the team will have nowhere else to turn.
And, if they miss the playoffs, Hal Steinbrenner may have some more drastic plans in-mind.
See Inside New York Yankees' Captain's Lavish New NYC Penthouse
On the heels of signing a massive contract extension to remain in New York, Yankees' captain Aaron Judge has signed a lease on a lavish home in this building.
Ten Reasons the 2023 New York Yankees Appear to Be on Life-Support
It's the middle of June, and there's still over half of the 2023 MLB season remaining, but fans are getting anxious as the New York Yankees fade fast.
The 2023 New York Yankees Photo Day
February 23rd was Photo Day at Yankees spring training camp in Tampa, FL. The team looks ready for action!