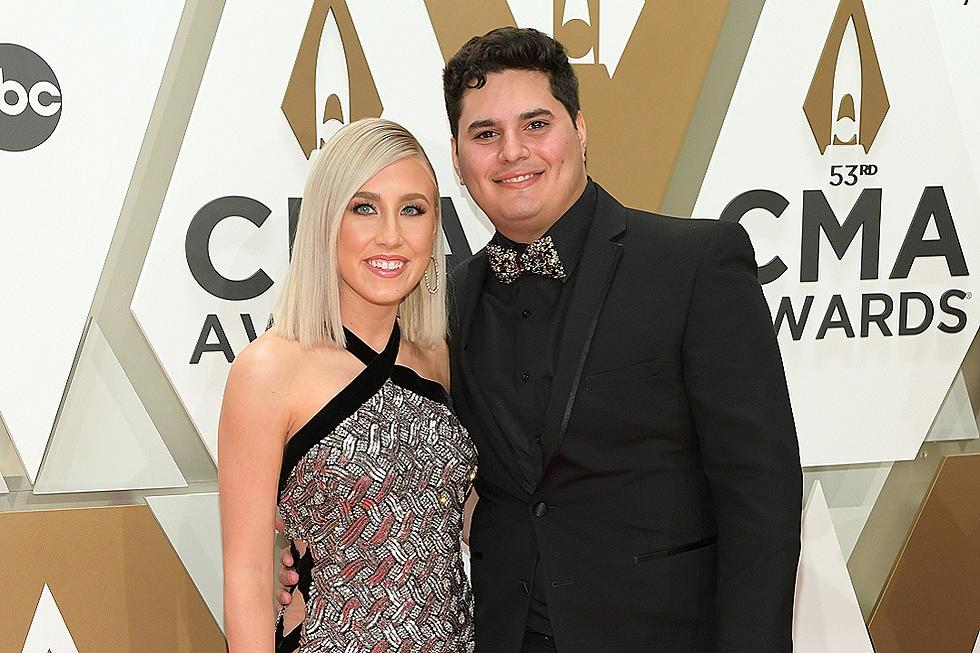 Maddie Marlow + Jonah Font — Country's Greatest Love Stories
Getty Images
On the surface, it might have looked like a forgone conclusion when Maddie Marlow and Jonah Font got engaged in May of 2018. The happy couple originally met in high school and started dating when Marlow was a sophomore -- but, like many teenage relationships, things were bumpy at first.
"We were together my sophomore year, and then broke up for a year and did not talk to each other," Marlow told Glamour in 2015. "It was so hard when we broke up because we were both still into each other but had to pretend like we weren't."
Thankfully, the couple reconnected during Marlow's senior year — and things were much better. "He was my person," she recalls. "He was a completely different guy, so grown up and knew what he wanted to do [in life]. I was like, 'This is the person I want to invest time in!'"
Font was by Marlow's side as Maddie & Tae's career took off, and he's stayed there as Marlow has weathered music industry ups and downs. Appropriately, however, the couple's engagement also had some unexpected curveballs.
"We booked a vacation to Cabo San Lucas to celebrate seven years together. Well, three days before our trip, I had a dream that he proposed on the beach but he lost the ring," the country singer told People, adding that when she told Font about her dream, he became "super freaked out," although perhaps not for the reason you'd think.
"I have a really weird thing with my dreams," Marlow added. "I've had vivid dreams in the past that actually came true days after the dream."
Unbeknownst to her, Font was planning on proposing on their trip, but decided to change things around, just to play it safe. "The night before our trip, we were laying in bed, and I was about to go to sleep because we had to get up at 3AM for our flight the next morning," Marlow recalled. "Jonah started talking about how happy he's been the past seven years and how excited he was for the trip. Then he said, 'I've been wanting to ask you something for a really long time.' He got out of bed, down on one knee and popped the question!"
Marlow was thrilled. "I always told him I wanted a really intimate proposal — nothing over the top — so it was perfect!"
Equally perfect was her engagement ring: The centerpiece stone is the diamond from her mom's own engagement ring. "My dad bought her a new ring a while back, so she kept her original diamond to pass down to me or my sister someday," Marlow explained. "It is so special having an heirloom ring because I will get to pass it down one day too."
Marlow's busy touring schedule opening for Carrie Underwood on the 2019 Cry Pretty Tour 360 caused some slight conflicts when nailing down a wedding date: "We've moved the date three times," Marlow told The Boot and other media members in 2018.
"It's like two blessings trying to happen at the same time," she added, and Font didn't mind the shifts, she explained: "My fiance was like, 'You better move that! You gotta go on tour; do your thing!'"
Marlow and Font officially tied the knot on Nov. 22, 2019, at the Barn at Sycamore Farms in Arrington, Tenn. Ahead of the 150-person wedding, Marlow told Taste of Country Nights that she'd be having seven bridesmaids: her bandmate, Taylor Dye; her younger sister; her childhood best friend; Font's three sisters; and Maddie & Tae's merch girl.
What Marlow wouldn't do, however, was call in a favor and have a country star sing at the bash. "I don't want anyone playing at our wedding, so it doesn't feel music industry-ish," she said at the time. "I'd be down for a mariachi band at the end of the night."
Marlow and Font's mutual respect bodes well for future happiness.
"I love that we've been together for so long before we got engaged because we know everything about each other," Marlow gushes to People. "We've learned how to really love each other, how to communicate and how to be a rock for the other person."
On April 4, 2023, the couple revealed they are expecting their first child, a baby boy, in Sept. 2023.
"Jonah & I are over the moon and feel so blessed we get to be this little man's parents," Maddie shared in an Instagram post.
Editor's Note: This article was orignally written by Annie Zaleski and later amended by Lorie Liebig.
Maren Morris and Ryan Hurd: Their Relationship in Photos
Take a look back at these sweet snapshots from
Maren Morris
and
Ryan Hurd
's relationship, from their early years together to today.