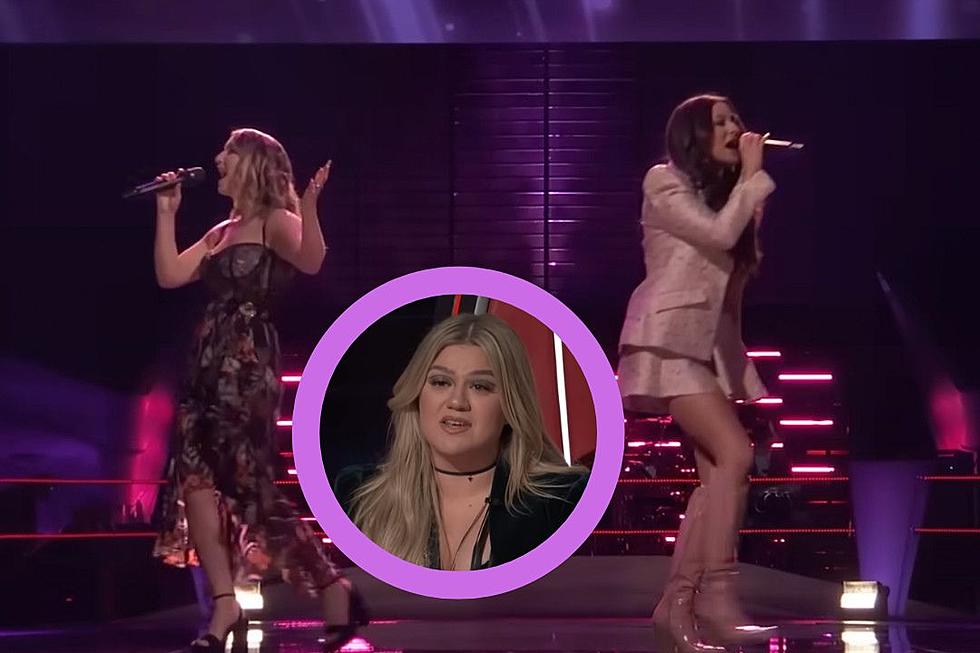 'The Voice': Holly Brand Bests the Battle Rounds With an Ingrid Andress Cover [Watch]
YouTube
Team Clarkson contender Holly Brand went up against her teammate Katie Beth during the latest edition of Season 23's Battle Rounds on The Voice.
On Monday night (April 3), Brand, a country songstress, and Beth, a pop singer, dueled it out on a cover of Ingrid Andress' "Lady Like," the title track from her 2020 album of the same name.
Both artists brought separate strengths to the table during their performance of the tune after Kelly Clarkson prepped them for their duet debut in rehearsals. Beth's light and airy vocals complemented Brand's authentic country twang. But she was a bit overshadowed throughout the cover due to her soft vocal tone, which shined as a harmony to Brand's strong presentation and full and soaring powerhouse voice.
"I'm always excited when I see a country singer coming out here. It's always weird when they're not on my team, though," Blake Shelton commented of Brand after the performance. "Holly has a more classic country voice. Like when she goes for the note, she gets loud and big. It sounded really good. But on the contrast, Katie, your tone is the craziest thing. The volume never changes, but the notes go anywhere, it seems like you want them to go. You're hitting some cool harmonies. You were hitting some high notes there. I've never heard anything quite like that before. It's crazy good."
Niall Horan was second to add his thoughts about the performance.
He said, "Holly, I've always been a fan of that classic country voice. That song was probably more in your comfort zone. And, Katie Beth, I felt like you stayed in your lane. You sang the song the way you wanted to sing it. It's easy when you get a big voice against you like that to want to go and attack it yourself and kind of lose who you are. But, I thought it was brilliant."
Chance the Rapper followed Horan telling Brand he felt she was the winner of the round because "The confidence in your voice carried the performance."
Of course, it was up to Clarkson to decide who would advance to the knockout rounds. She agreed with Chance the Rapper and picked Brand to continue her journey on her team.
"I think right off the bat, like, Holly, you have a big voice, so people obviously hear that. But I don't think people realize like you know, we heard all of those harmonies in there too, and that's hard when you're not as powerful as a singer in that sense to hang, and, like, Katie, you did," Clarkson said, championing both artists.
Fans can keep up with The Voice Monday and Tuesday night's on NBC.
Blake Shelton's Winners From 'The Voice': Where Are They Now?
How many of the eight Team Blake winners from
The Voice
can you name?
Blake Shelton
is the show's winningest coach, and several have had hits at country radio and beyond. Several more have shifted genres, changed their name or just flat-out gone missing. Here is the latest on every Team Blake winner from
The Voice.