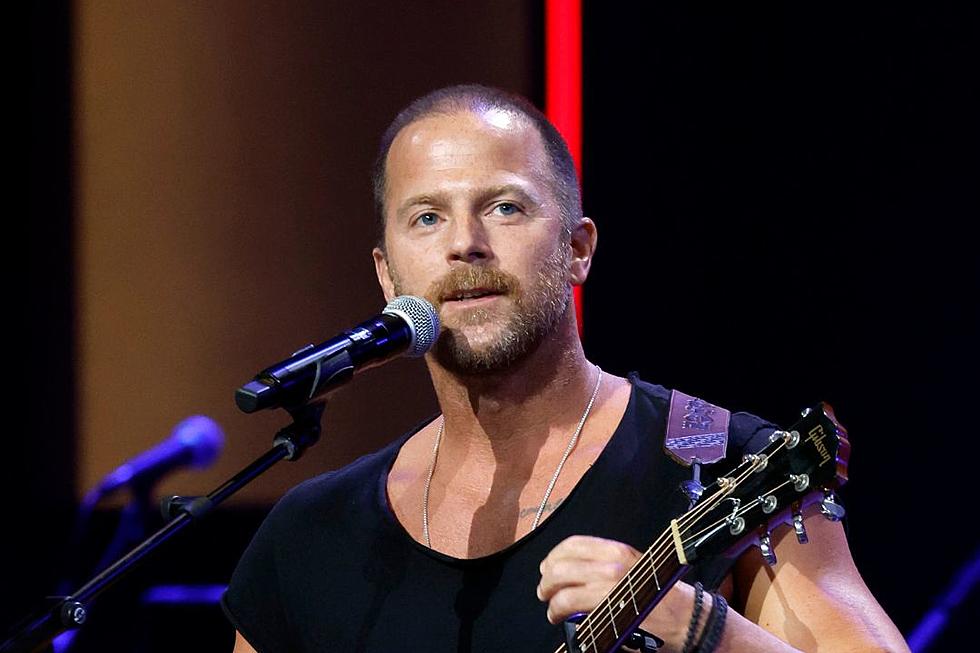 Kip Moore Invites Us to His 'Kinda Bar' in New Song [Listen]
Jason Kempin, Getty Images
Kip Moore serves up another preview of his upcoming album with an anthemic new track, "Kinda Bar."
The rousing country-rock song finds Moore readily detailing the "kinda bar" he loves and typically hangs out at.

"If it's tucked way back / Off a no-name road / If it's the kind of spot / Where the outcast go / If there's a parking lot / Full of jacked up highs / If the uptowns think it's just a neon dive," Moore sings in the opening verse as he gives fans a peek into what his favorite spot might look like.
"That's the kinda bar that I wanna drink beer in / Kinda jukebox that I wanna drop quarters in / Kinda girls that I wanna be seen with / The kinda bar that I wanna drink beer in," the singer further professes over an exuberant production led by chest-thumping drumbeats and electrifying bass lines.
Moore's fifth studio record, Damn Love, is slated to drop on April 28. Moore co-produced alongside Jaren Johnston of the Cadillac Three, and the 13-track LP will include the previously released title track and "Kinda Bar," as well as a collaboration with Ashley McBryde on "One Heartbeat."
"I've always had a nomadic spirit, at the core of me that's what I am, and it's a beautiful life I lead — I don't take that for granted," the Georgia native shares of his upcoming project. "But I still crave that companionship down deep in my DNA, and that's where 'Damn Love' comes from. There's a reason love and relationships have been written about so much — and why they continue to get written about. Because at the core of us, that's what we desire the most."
Moore is currently on his Damn Love World Tour, with upcoming shows in South Africa, Germany and the Netherlands, as well as various U.S. cities. For a full list of tour dates and to grab tickets, visit Moore's website.
64 Artists Not In the Country Music Hall of Fame
Which county singer is most deserving of a Country Music Hall of Fame induction? Here are 64 artists that don't have a medallion yet, with some thoughts on when each is eligible and if their fans can expect that nod soon.