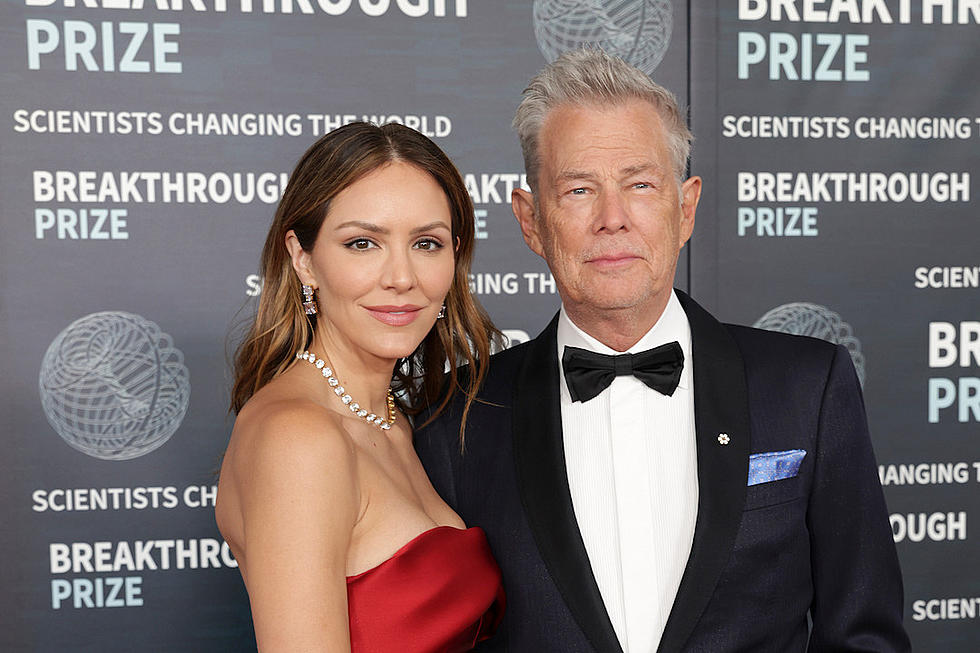 Katharine McPhee + David Foster Give First Performance Since Family Tragedy [Watch]
Anna Webber, Getty Images
Katharine McPhee and her husband David Foster have given their first performance together since the family tragedy that forced McPhee to abruptly return home during a tour in Asia earlier this month.
The couple performed at a private event in Ravello, Italy, on Tuesday, singing Frankie Valli and the 4 Seasons classics alongside Erich Bergen, according to a post on Bergen's social media.
Bergen has some history with McPhee and her family: He co-starred with the American Idol alumna in the Broadway musical Waitress.
"Singing Frankie Valli and the Four Seasons songs in Italy just seems appropriate. So great to perform with my friends," Bergen writes alongside his post, which shows them singing "You're Just Too Good to Be True" and "Walk Like a Man."
On Aug. 11, McPhee shared that she was heading home early from tour in Asia due to the fact that her family had suffered a "horrible tragedy." She and Foster were scheduled to play two concerts in Jakarta, Indonesia, but McPhee had to miss those dates. "Please know how sorry I am and how much I wish one day to return and perform for you all," the singer told her fans.
At the time, she didn't specify the nature of her family tragedy. In the days that followed, Entertainment Tonight reported that the nanny for McPhee and Foster's 2-year-old son Rennie, whom they "considered family," had died. The nanny, whose name was Yadira Carlito, was reportedly the victim of a traffic collision at a car dealership center, when a car crashed into the building and collided with several people inside.
"David and Kat are willing to do anything they can for their former nanny's family during this very difficult time," a source told ET. "They considered their nanny to be part of their family and are devastated by her passing."
14 'American Idol' Singers Who Secretly Hooked Up — Or Did They?
At least two couples who met through
American Idol
got married, while one more could be headed in that direction. Not all
American Idol
hookups have a happy ending, however. Here are seven of the most talked about meet-ups, plus the
real
scoop on how serious things got.
Country 'American Idol' Stars Who Disappeared
We cheered for them. We voted for them. We followed them. Then, these seven American Idol stars vanished. Or, at least it seems like it.
What happened to some of country music's best American Idol contestants over the last 20 years? This list of country American Idol stars who disappeared includes a winner, a runner-up and a third place finisher, plus several early cuts who enjoyed radio success before losing touch with fans.