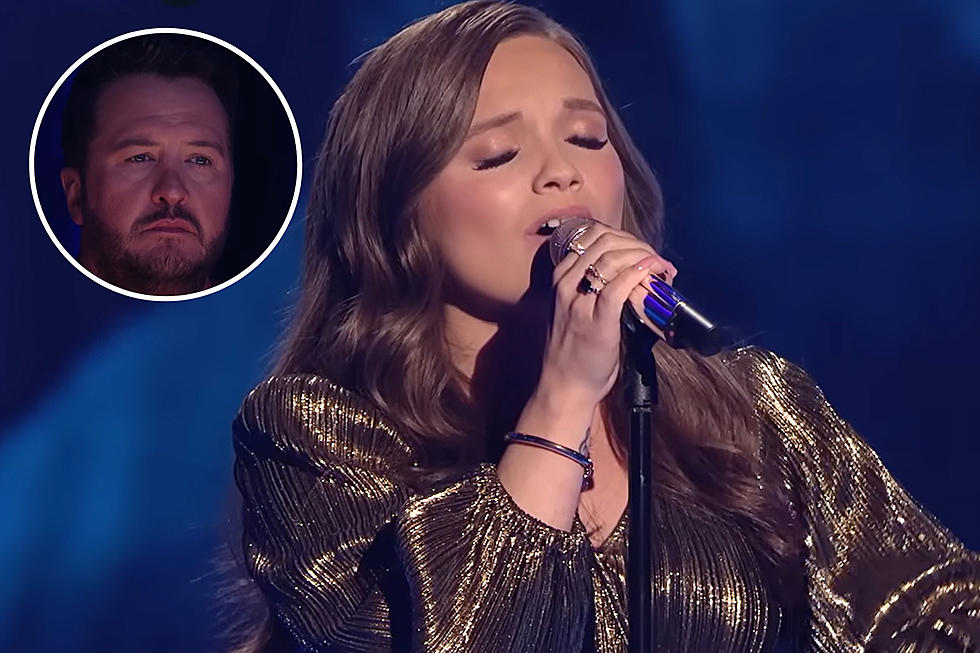 'American Idol': Megan Danielle Stuns With Emotional Vince Gill Classic [Watch]
YouTube
American Idol returned on Monday night (May 1) with another installment of the Judge's Song Contest, and one of the singers stunned the panel with a Vince Gill cover.
As part of this contest, American Idol's Top 10 are each faced with picking a mystery song out of selections anonymously submitted by the judges. For each one of their songs picked, judges Katy Perry, Luke Bryan and Lionel Richie get a point.
When it was her time to take the stage, Megan Danielle was presented with Gill's "Go Rest High on That Mountain," "Rescue Story" by Zach Williams and Bob Dylan's "To Make You Feel My Love." Danielle immediately knew which one she was going with, sharing that she had sung "Go Rest High on That Mountain" at her grandfather's funeral.
During a coaching session, Danielle admitted it was going to be an emotional performance and certainly a tough one to get through, but she was up for the challenge to honor her grandfather's memory.
Appearing against a star-filled backdrop, Danielle started the song off by looking up, presumably singing to her departed family member. The Idol hopeful was spot on in predicting it would be an emotional couple of minutes, not only for herself but for the judges and studio audience. Throughout her time on stage, the camera panned to show different people completely engrossed in the song, and even Bryan appeared to have a tear in his eye.
After everyone took a breath, it was time to hear who selected the track. While Danielle's guess of Richie was wrong, she was more than happy to get a hug from Bryan. He said he's way beyond loving Danielle's voice and instead used his feedback time to praise the young singer's willingness to share her faith with the world. That statement clearly resonated with Danielle, who began to wipe tears from her eyes before hearing from Richie and Perry.
Richie said he knows that Danielle's grandfather is proud of her after the performance, and Perry took it a step further, saying that it was Danielle's grandfather that sent that song down for her to perform.
At the end of the night, it was revealed which contestants would be advancing to the next round of the competition, and Danielle is in! She clinched the first spot in the Top 8 and is still in the running to become the next American Idol.
American Idol airs on Sunday and Monday nights at 8PM ET on ABC.
Remaining 'American Idol' Contestants: Season 21
Who is left on
American Idol
? Here are the remaining
American Idol
contestants from Season 21, starting with the Top 26. This list will be edited after each round of voting.
14 'American Idol' Singers Who Secretly Hooked Up — Or Did They?
At least two couples who met through
American Idol
got married, while one more could be headed in that direction. Not all
American Idol
hookups have a happy ending, however. Here are seven of the most talked about meet-ups, plus the
real
scoop on how serious things got.