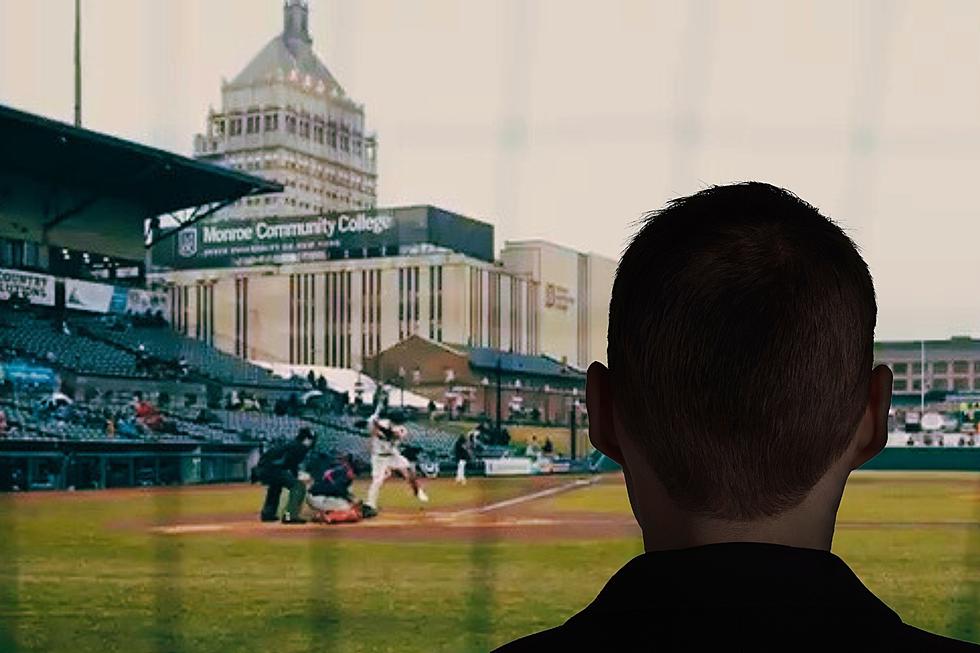 World-Famous Athlete Made A Stealth Trip To Western New York This Weekend
YouTube/Canva
Every parent knows that showing up to your kids' various events is a big part of the job. Calendars are packed with recitals, school plays, field trips and sporting events throughout their childhood, with no signs of slowing down until graduation. 
Parents who have kids that decide to continue to pursue their interests throughout college and beyond usually have even more to juggle, often traveling to other states and cities to watch their child in action.
Celebrity parents are no exception, and they have the added headaches of trying not to steal the spotlight when showing up to support their kids.
That could be why one renowned yet controversial athlete managed to stay under the radar while visiting the area this weekend.
Roger Clemens Spotted In Western New York Last Weekend
One of the most well-known pro baseball players ever, Roger Clemens is, to some, one of the greatest pitchers of all time.
Clemens spent 24 years in major league baseball, most famously with the Boston Red Sox and the New York Yankees. He won two World Series with the latter and seven Cy Young Awards throughout his career - the most of any pitcher ever), before retiring in 2007.  He's also the only pitcher in MLB history with over 350 wins and over 4,500 strikeouts. 
However, his career wasn't without controversy, as accusations of anabolic steroids late in his career came to light in 2010. After denying the allegations before Congress, he was later accused of lying under oath and charged with perjury.
Even though he was eventually found not guilty of the charges in 2012, the stigma of the trial severely damaged his chances of being elected to the Baseball Hall of Fame, and his final year of eligibility passed in 2022.
Where Is Roger Clemens Now?
The former pitcher did make an appearance as a guest analyst for ESPN earlier this year. However, today Clemens mostly stays out of the spotlight.
Occasionally, Clemens will pop up to support his four sons, Koby, Kory, Kacy, and Kody, who are all former or current baseball players in their own right.
Could that be why Clemens, who resides in Texas, was spending time in Western New York last weekend?
Why Roger Clemens Was In Western New York
Roger Clemens was spotted at Innovative Field in Rochester, New York over the weekend to watch his 27 year-old son Kody play against the Rochester Redwings. 
Kody, currently on the 40-man roster of the Philadelphia Phillies, was in town with their minor league affiliate the Lehigh Valley IronPigs. He had a great run against Rochester, starting off the 5-game series with a grand slam on Tuesday night and producing three home runs on Thursday.
Kody's been performing incredibly well since being optioned to Triple-A earlier last month, and his hot streak could be why his proud dad Roger decided to take a trip to Western New York to watch him in action. 
The elder Clemens kept a low profile at the stadium during Friday, Saturday, and Sunday's games, entering and leaving the facility without fanfare and watching the game in privacy from one of the press boxes.
Even though he stayed under the radar, we hope he left with a good impression of Western New York.
If Kody Clemens isn't brought back up to the Phillies by then, maybe Buffalo baseball fans will be lucky enough  to catch a glimpse of the "Rocket" again when Lehigh Valley plays against the Bisons at Sahlen Field September 5th - 10th. 
Check out this list of hall-of-famers with ties to Western New York and beyond.
25 Years, 25 Pro Athletes Elected to the Hall of Fame with NY Ties
From members of New York sports teams, to residents of the Capital Region and beyond, to some of the best sports stories from the Empire State, here are 25 Hall of Fame nominees from the past 25 years, all with ties to New York state.