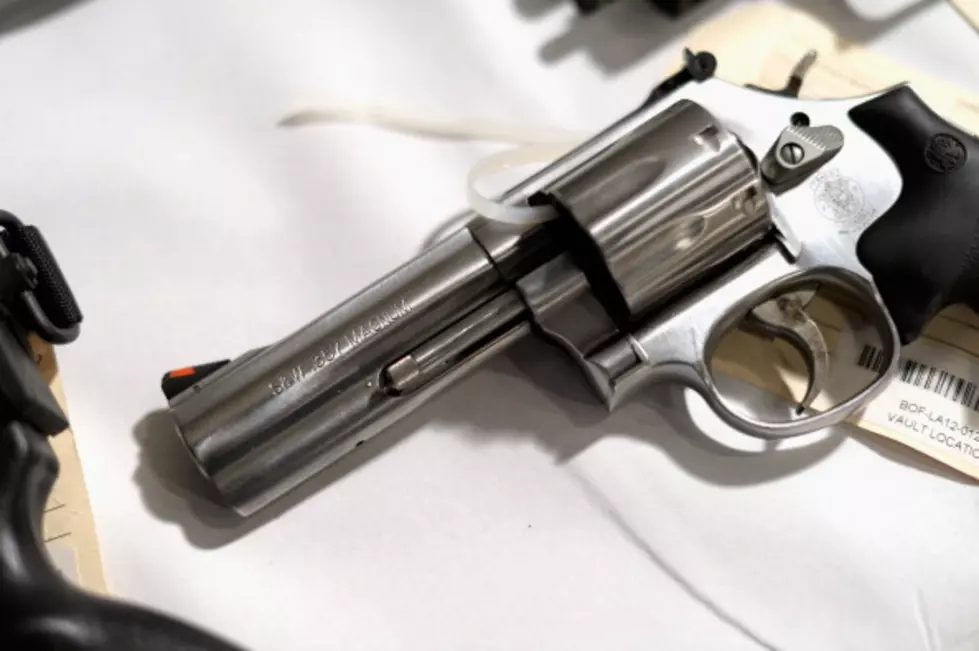 Handgun Found on Rotterdam Family's Lawn
Kevork Djansezian/Getty Images
Gun violence and the topic about what should happen with our gun laws is definitely a sore subject. As a gun owner, it seems that we are constantly on the defense from actions of irresponsible gun owners or criminals.
According to the Daily Gazette, a young boy in Rotterdam discovered a pistol that was disposed of on his family's lawn.
Luckily, the child was responsible and educated of the dangers as he immediately alerted his parents of the situation.
The police suspect that the gun was stolen from a nearby car and then discarded.
The police urge everyone to keep their cars locked to protect any valuables.
Now, I'm sorry but what the heck was your gun doing in your car? If you have a concealed carry permit, then it should be on your person at all time unless you are entering a gun free zone.
If you do need to leave your gun, please be smart enough to lock your car.
Luckily, the gun was recovered. It would have very unfortunate if it were sold and then possibly used to commit another crime.