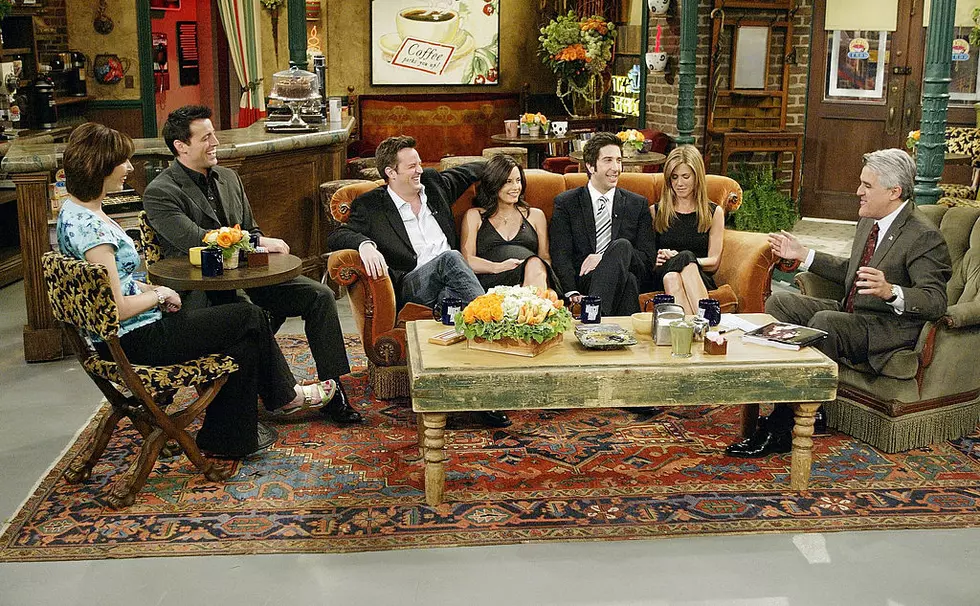 'Friends' To Mark 25 Years With Capital Region Theater Screenings
Getty Images
It's your chance to see some classic 'Friends' episodes on the big screen.
It's hard to believe it has bee 25 years since Ross, Rachel, Phoebe, Chandler, Joey and Monica became household names! This fall the sitcom will celebrate 25 years with some special movie theater screenings according to Collider. The screenings will take place at 7:00 pm Monday, September 23, Saturday, September 28 and Wednesday, October 2 and it looks like they can been seen locally! Collider says each screening 4 classic Friends episodes, as well as some extras like interviews and unreleased 'content.'
Fathom Events will have tickets on sale starting this Friday, August 16th and as of now the Regal Cinemas website has screenings listed for their Crossgates Mall and East Greenbush Cinemas for the September 23rd event. You have to assume the other 2 will be added, so check the Fathom website to buy your tickets this Friday!
Now all we need is Seinfeld on the big screen and it will be the 90's all over again!