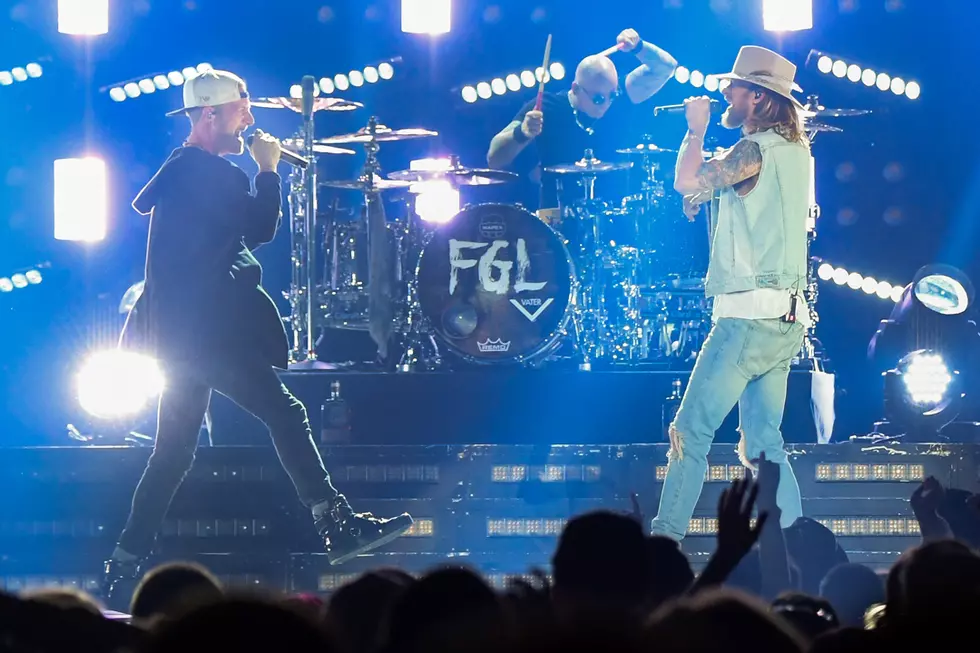 Florida Georgia Line Expand Their Empire With Restaurant/Music Venue
Mike Coppola, Getty Images
Florida Georgia Line are on fire these days, and they're continuing their creative streak with the launch of a new restaurant and entertainment venue in Nashville called FGL House.
FGL House is staged to be a four-level entertainment space and restaurant, with each level offering something unique in terms of atmosphere. The menu will be varied, serving everything from gluten-free flatbreads to the duo's own line of Old Camp Whiskey. Fans can also get a taste of what life on the road is like for FGL, as they'll also offer the custom salad their personal chef makes for them on tour.
"It's a place you really want to take your time with and check out every detail. Around every corner there's something different, a different vibe, a different feeling," Brian Kelley,one half of the duo, explains to People. "We want our fans to feel like we're saying, 'Welcome to our house, this is literally how we roll.'"
FGL House will offer various entertainment options, from the rooftop bar — complete with a dance floor and views of downtown Nashville that will be open until the early morning hours — to the basement level, which will have an intimate cocktail lounge with a vintage flair and a baby grand piano to set the mood. The guys are also making a conscious effort to feature graffiti and art work from local artists.
"It was something BK and I always thought would be neat, whether it was a bar or a restaurant — we've talked about opening a coffee shop before," Kelley's bandmate Tyler Hubbard says. "We have a knack for food and beverage; taking care of our friends and our people."
FGL House is expected to open in June of 2017.
Test Your Florida Georgia Line Knowledge!