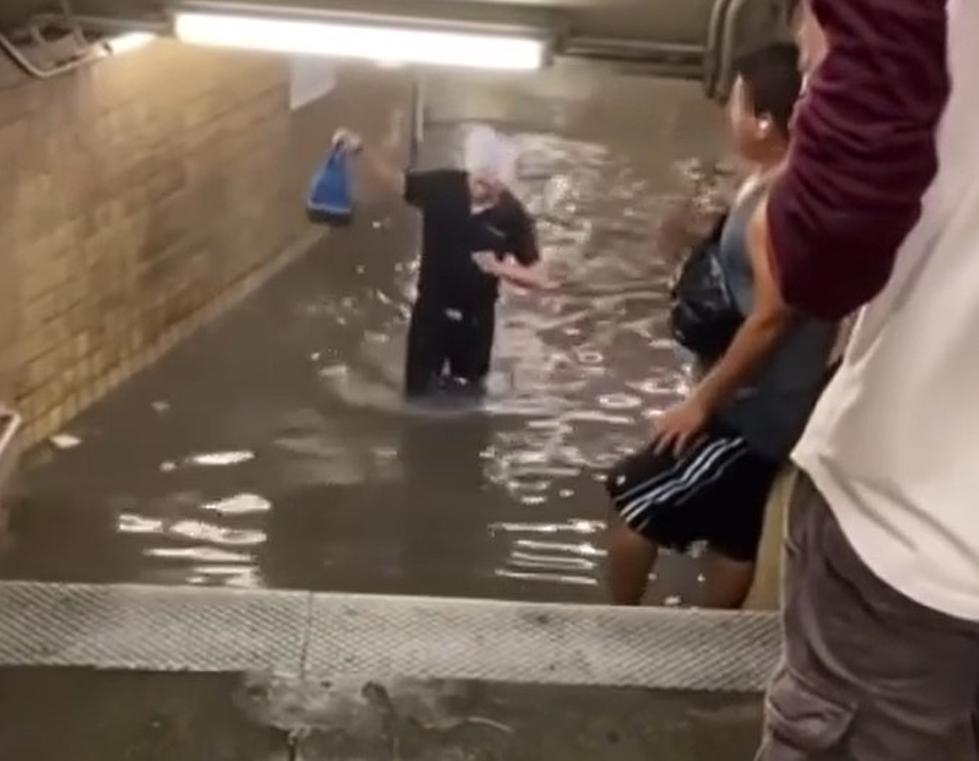 Flash Flooding Continues Through Out New York
@smitty_wjj via Instagram
Hurricane Ida hit Louisiana and roared up the East Coast with a vengeance. New Yorkers usually don't have to worry about the effects of hurricanes, but that certainly was not the case with Hurricane Ida.
Hurricane Katrina was the most destructive hurricane to hit the U.S. and 16 years later Hurricane Ida became the second most forceful hurricane to strike Louisiana in history. The effects of Hurricane Ida have been felt all along the East Coast, and New York was no exception.
The National Weather Service issued a flash flood warning that remained in effect through Thursday afternoon in the Capital Region. The warning remains in effect for Columbia, Greene, and Albany Counties.
Mayor Bill de Blasio declared a state of emergency in New York City yesterday due to the historic flooding that caused dangerous conditions throughout the city. Mayor De Blasio issued a travel ban until 5 o'clock this morning banning all non-emergency vehicles on the streets and highways.
Mayor De Blasio said, "Please stay off the streets tonight and let our first responders and emergency services get their work done. If you were thinking of going outside, don't. Stay off the subways. Stay off the roads. Don't drive into these heavy waters."
Most travelers heeded the mayor's warning but some did not. Videos showed up all over social media showing vehicles stranded in the high waters that the storm brought to New York.
The heavy rains flooded Central Park as well as Yankee Stadium. Even the indoor courts at the U.S. Open saw rain.
So far there were 15 deaths associated with this hurricane, and countless families suffered property damage. We sent our condolences to all of the families who were affected by this deadly hurricane.
SPAC In the 00's
Take a look back at the bands that rocked Saratoga Performing Arts Center in the 2000's.
Life Lessons From Drake That Young Rappers Can Learn From
See Life Lessons From Drake That Young Rappers Can Learn From
1920's Historic $2 Mil Saratoga Home For Sale From Gaudy to Gorgeous
This 1920's Victorian home in the heart of Saratoga Springs is on the market for just under $2 million. It has that nostalgic feel with everything from gaudy to gorgeous. It's located in the beautiful North Broadway Historic District. It has 5 bedrooms and 4 full baths. Take a peek inside.