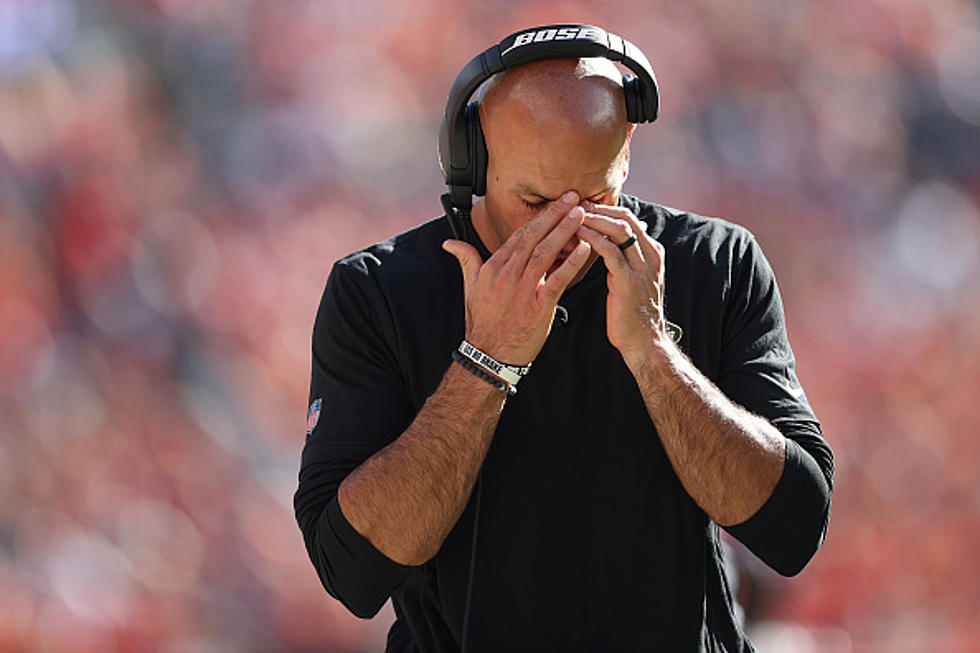 Did the New York Jets Get "It" Wrong Again?
Getty Images
When I first posed the question "Did the New York Jets Get It Wrong Again?" to a long time Jets fan, he immediately responded, "Which "it"?" At first, I was a bit surprised that he didn't know I was referring to the team's number one draft pick in April, Zach Wilson. Then I realized, he knew. He was just making the point that Gang Green fans may be reliving 2018 all over again.
I think it is a leap but let's take look to see if the Jets Dumpster is still on fire. In 2018 then Jets general manager Mike Maccagnen drafted Sam Darnold to play for doomed head coach Todd Bowles. The overmatched Maccagnen had assembled a terrible NFL roster and Bowles had little chance of success, nor did their new quarterback from USC. Soon after a dismal 4-12 the head coach was sent packing. The misery continued with the stand-in owner Christopher Johnson, sitting in for his UK Ambassador brother Woody, hiring the "genius" Adam Gase.
Here is where the disaster begins and ends. Gase gets hired. Gase gets Maccagnen fired and gets his old buddy from the Philadelphia Eagles, Joe Douglas hired as the general manager. Well, we all know how good Adam Gase was. That led to his firing and now we are left with Joe Douglas running the New York Jets. Douglas will forever live in Jets lure as "the man that fired his friend, who hired him for his current job."
People in the NFL industry rave about Joe Douglas. What do Jets fans know about him? Offensive tackle Mekhi Becton was a good draft selection but he's been hurt a lot. Are the Jets better under Joe Douglas, now in his third year as general manager? Well, the Jets could be the worst team in the NFL with just about anybody as GM, so Joe can't be that special. Are the Jets better off right now with Zach Wilson then they would have been with Darnold and additional draft picks under center? No. It's that simple. Are we sure Joe Douglas picked the right head coach in Robert Saleh? I think he did but it may have just been luck.
Wow, there are a lot of question marks for Gang Green. Which "it" did they get right? Did they get anything right? I am very honestly not sure. I believe Robert Saleh will be a good head coach. I am not convinced Zach Wilson is an NFL quarterback. I am disappointed in that. I hope I am wrong. When I see of Zach Wilson, I think of Josh Rosen. Not a good comparison for those being compared. We'll see Jets fans.
LOOK: Famous Historic Homes in Every State