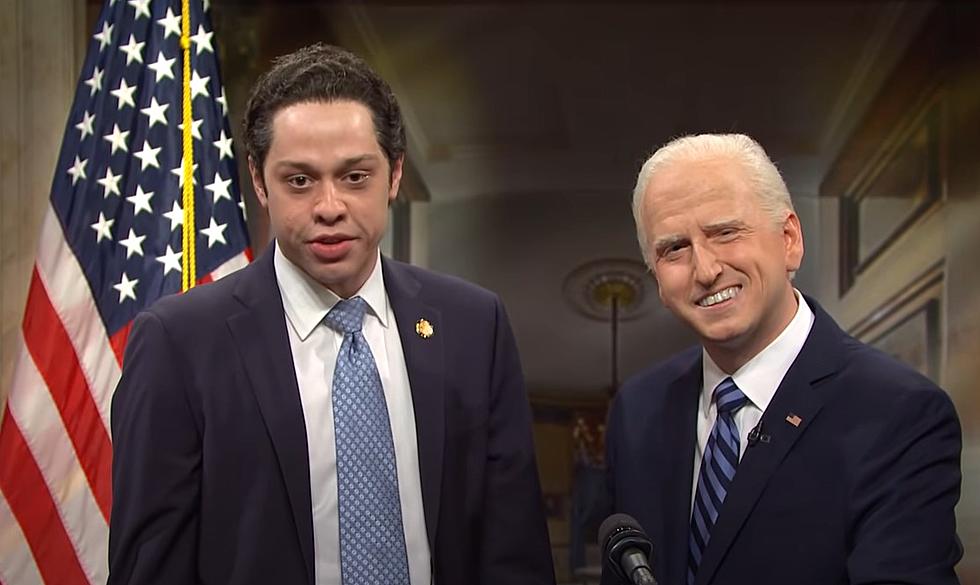 Cuomo is Back! Well, At Least on SNL he is and They Totally Ripped Him
YouTube/SNL
Disgraced former governor Andrew Cuomo made an appearance on Saturday Night Live this weekend. Well, it was Pete Davidson playing Cuomo, but either way, Cuomo was the target of some pretty good jabs.
Last season Pete Davidson played Cuomo once or twice and was pretty funny. It made we wonder if this was going to be a regular bit for him. Now that Cuomo is out of office...Davidson actually introduced himself as "Governor-ish" Andrew Cuomo....I wondered if Pete Davidson would have the opportunity to play him again.
They even made fun of his book deal and said he was publishing a new book called "Whoops".
The skit started with President Biden, played by, James Austin Johnson, asking everyone how their summer was, he said his was bad, "Not Cuomo bad, but definitely not Afghanistan good."
Hopefully, Pete Davidson will have more opportunities this season to play former  Governor Cuomo. I usually don't find Pete Davidson that funny on the show, but I do like his Cuomo impression.
Check out eh entire skit below.

This 'Adirondack Style' Log Cabin Might Be The Perfect Rustic Getaway
Corn Mazing!
Check out these aMAZing corn mazes from around the world!
Take a Weekend Road Trip to These 10 Unusual Landmarks in New York