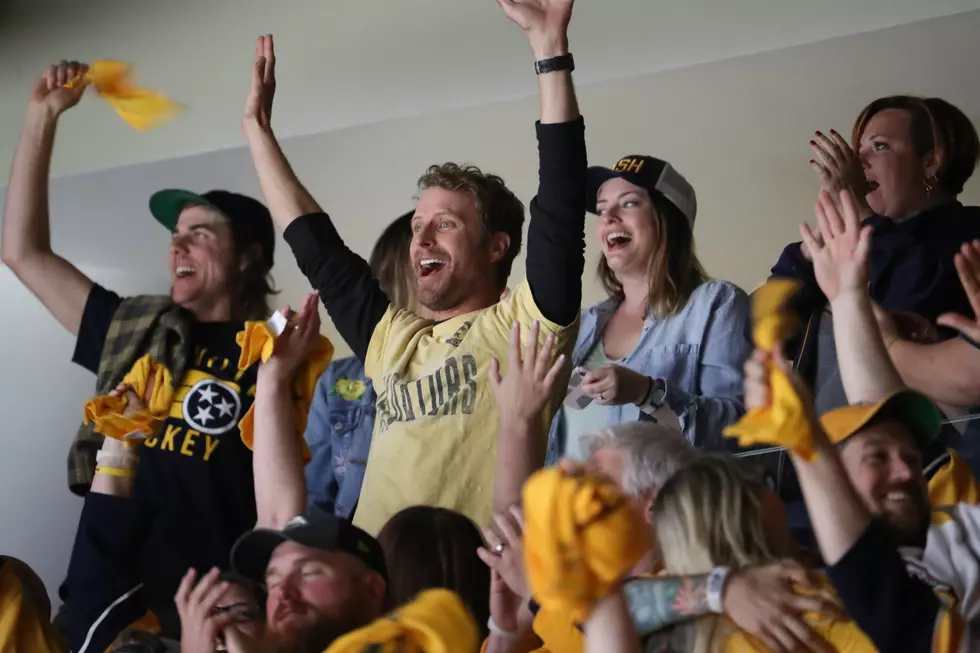 Country Stars Share Their Nashville Predators Pride [PICTURES]
Terry Wyatt, Getty Images
Believe it or not, Nashville is a hockey town -- especially these days. With the Nashville Predators making a run for the Stanley Cup in the NHL playoffs, pretty much everyone in Music City got into it, including plenty of country stars.
Country music fans probably know that Vince Gill and Dierks Bentley are big fans of the Preds -- they've been season ticketholders for years! -- and they also likely know that Carrie Underwood is a Predators fan by way of marriage (to team captain Mike Fisher). But, with the Preds thisclose to winning the Stanley Cup for the first time in franchise history, a number of other artists were spotted supporting the team as well.
"People have been behind this team for years, and it's been so exciting to see everybody come out and show that," Underwood says. "That's our town: We do music, we do hockey, and we do everything loud."
Flip through the photo gallery above to see photos of country artists at games during the 2017 Stanley Cup Playoffs. On Sunday night (June 11) the Pittsburgh Penguins defeated the Preds 1-0 to close out the Stanley Cup Final series and bring the Cup back to Pittsburgh for the second year in a row.