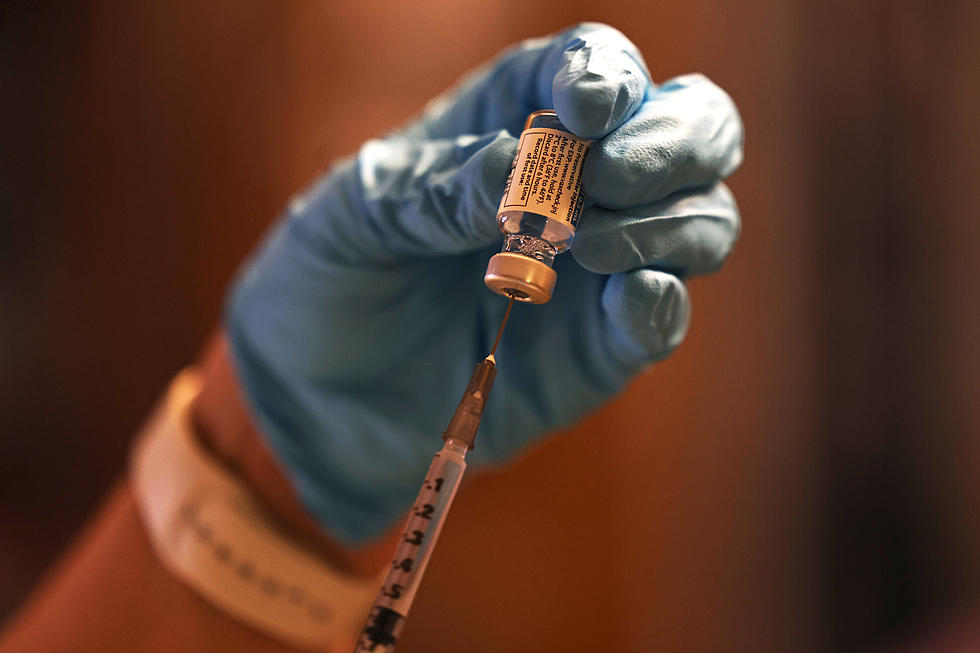 BREAKING: Johnson & Johnson Vaccine Halted In The US
Getty Images
We have had three options for a vaccine here in the U.S. for a couple weeks now.  But as of today, those options are back to two.
According to ABC News and the CDC, the Johnson & Johnson vaccine is being put on an immediate pause.  They've decided to stop administering it after discovering six cases in the United States of a rare and severe type of blood clot that developed about two weeks after the vaccine was administered.
"[The] FDA will review that analysis as it also investigates these cases. Until that process is complete, we are recommending a pause in the use of this vaccine out of an abundance of caution. This is important, in part, to ensure that the health care provider community is aware of the potential for these adverse events and can plan for proper recognition and management due to the unique treatment required with this type of blood clot." - a joint CDC and FDA statement
All of the cases that have been discovered so far have happened among women between the ages of 18 and 48 and they were all between six to 13 days after they were vaccinated with the Johnson & Johnson vaccine.
Johnson and Johnson has issued this statement:
"The safety and well-being of the people who use our products is our number one priority. We share all adverse event reports about individuals receiving our COVID-19 vaccine, along with our assessment of these reports, with health authorities in compliance with regulatory standards," said Johnson & Johnson. "We are aware that thromboembolic events including those with thrombocytopenia have been reported with COVID-19 vaccines. At present, no clear causal relationship has been established between these rare events and the Janssen COVID-19 vaccine. We continue to work closely with experts and regulators to assess the data and support the open communication of this information to healthcare professionals and the public."
They do remind people that these cases are extremely rare but that they are pausing the vaccine out of an abundance of caution.
9 Resources of WNYers Financially Impacted by COVID-19