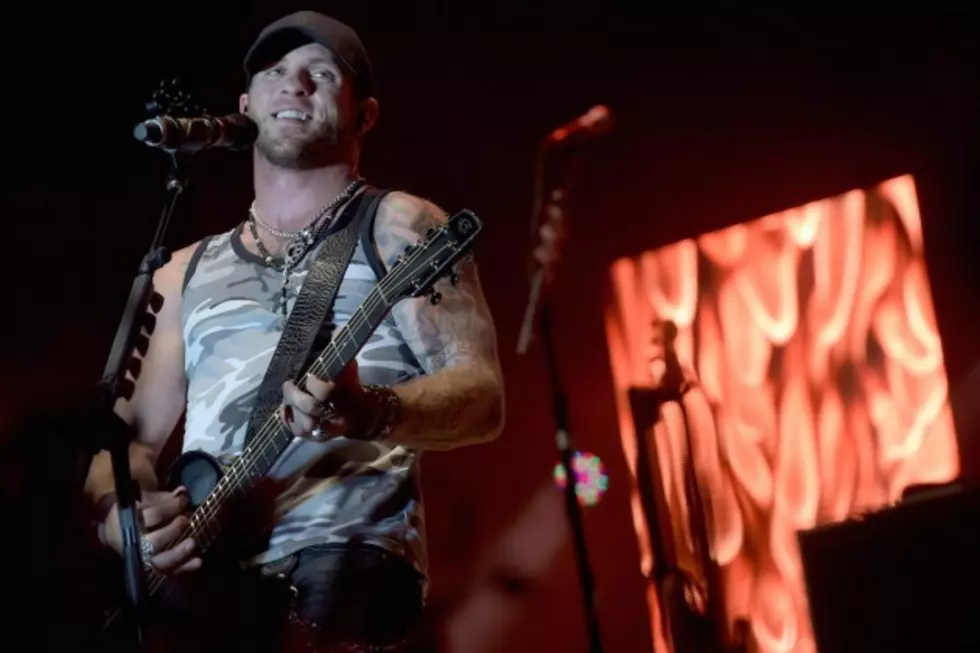 Brantley Gilbert Reveals Guest Stars for Chattanooga Unite Event
Rick Diamond, Getty Images
When Brantley Gilbert first heard the news of the five soldiers killed in a senseless shooting in Chattanooga on July 16, he knew wanted to do something to help. The country star has since put together a benefit concert called Chattanooga Unite: Tribute on the River, taking place on the city's riverfront on Sept. 16, and announced Monday that Trace Adkins, Colt Ford and Aaron Lewis will be joining him onstage.
The show will be free, but attendees are encouraged to make donations at the event to the National Compassion Fund, which will provide support to the victims and their families. The all-day event also includes an armed forces parade, a memorial tribute, a performance from pop crooner Harry Connick Jr., plus Chattanooga native Samuel L. Jackson as the emcee.
Gilbert first reveals his plans for the show when he called in to a radio station to talk about the attack, which left four U.S. Marines and one Naval officer dead and two others injured, including a police officer.
"I had tears in my eyes," Gilbert admitted to US-101. "It pissed me off, but at the same time I want do everything I can just to see if I can reach out and help these families a little bit. We can't ever give 'em back (their loved ones), but maybe we can give 'em something."
Chattanooga Unite is being held in honor of U.S. Marine Gunnery Sgt. Thomas Sullivan, U.S. Marine Staff Sgt. David Wyatt, U.S. Marine Sgt. Carson Holmquist, U.S. Marine Lance Corporal Skip Wells and U.S. Navy Petty Officer Randall Smith, as well as their families and community. To learn more, visit the event website.
Watch a Wounded Warrior Give Brantley a Special Gift
Stars Who've Suffered Terrible Tragedies