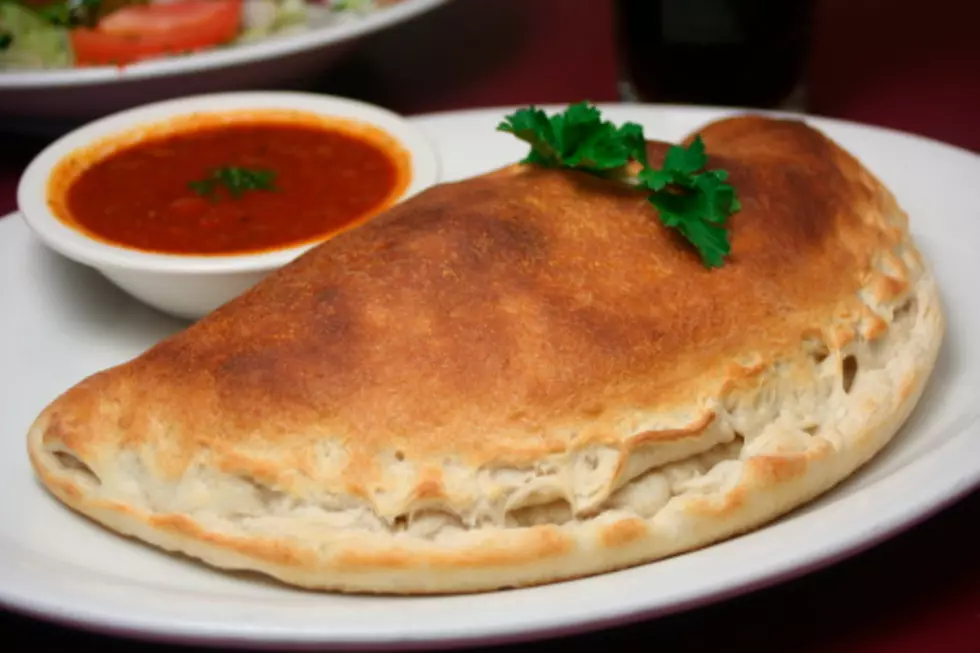 "Best Calzone In The World" Winner Made In Upstate New York
Getty Images
Many love a good calzone. Those of us that enjoy the pizza cousin, have probably had some really good ones and some incredibly bad ones. The dough, the sauce, the fillers and/or the cheese can each make-or-brake the half-moon shaped crusty fold-over. I have to admit, when I first read that the winner of the "World Calzone Championship" was made in New York, I immediately thought "Brooklyn, maybe Manhattan." I should really start thinking west instead of south.
A Syracuse pizza shop owner took home the top "calzone in the world" prize in an Atlantic City, New Jersey competition sponsored by Pizza Today Magazine. According to Don Cazentre of syracuse.com, The Pizza & Pasta Northeast Competition featured 25 seasoned entries in the "World Calzone Championship." Entries were ranked on "overall menu fit, use of quality ingredients, overall taste, preparation, and presentation," Cazentre reported.
John "Vig" Vigliotti, owner of Peppino's Restaurant and Catering in Syracuse, took home the first place trophy last weekend in the "World Calzone Championship." Vigliotti reportedly called his entry Primo Posto Calzone. The fillings were ricotta and mozzarella cheeses, Italian sausage and pistachio pesto. The topping was crushed tomatoes and mozzarella cheese plus a pistachio pesto drizzle and crushed pistachios. OUCH! Wait it gets better.
All contestants must make their own dough. The championship chef used a dough that he's developed over the years. It ferments for three days and "Vig" describes it as "far more digestible than an average dough." Champions think of everything. A visit to Peppino's Restaurant and Catering is now on the agenda.
The Godfather Mansion in New York
Take a look around the iconic Godfather House in Staten Island, New York
From Bananas To Kiss, Bills Mafia Rocked Halloween [PHOTOS]
Bills Mafia went all out for Halloween at Highmark Stadium this Sunday.