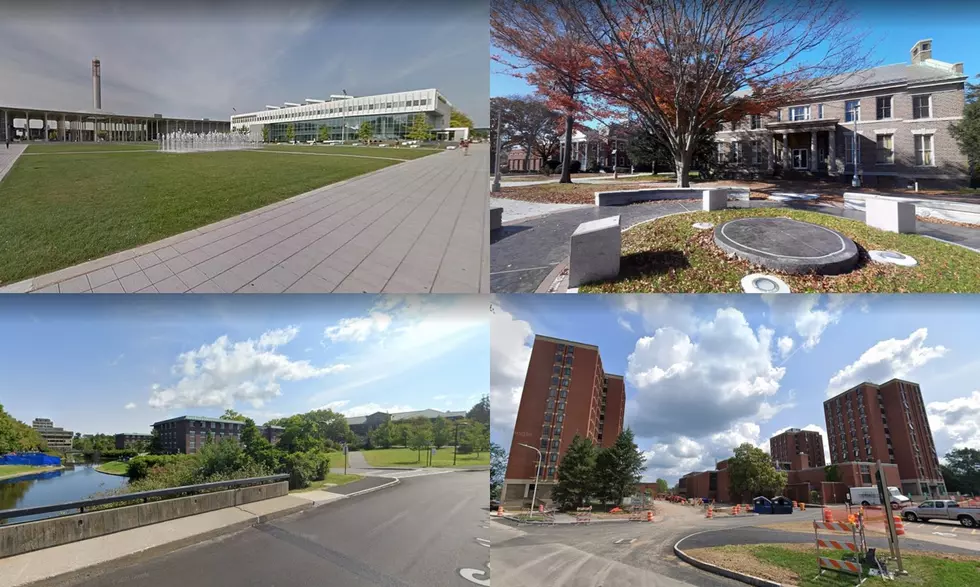 These Popular College Towns are Rated Best, and Worst, in New York State
Google Maps
It's hard to find a stretch of four years in your life where you have more fun, than the four years that most people will spend in college.
It's a coming-of-age period for students who attend, as they begin to transition from kid life to adult life. They make friends that will last lifetimes, they gain valuable education that will set them up for their future career, and benefit in so many other ways.
That being said, before you head to college, you have to decide where you're going. You have to visit the colleges, and subsequently, get a feel for the "college town" as a whole. The question becomes, then, where in New York will you get the best college town experience?
The website College Snacks took a crack at answering this question, and put together a list of the best and worst college towns in New York state. Now, there are going to be a few odd-ball picks for this list, but when you take a look at the methodology used in their research, you begin to understand why they ranked these schools in the fashion they did.
They found every area in New York that has a school that offers a four-year degree (44 areas in total), and weighed criteria such as graduation rate, tuition, safety, affordability of housing, nightlife and other "things to do" when calculating their rankings.
Before we get to the ten best college towns in New York State, here is the other end of the spectrum, and the ten worst-ranked towns:
Lawrence
Mount Kisco
Utica
Peekskill
Dix Hills
Monsey
Glen Cove
White Plains
Rochester
Dobbs Ferry
Now, with that list out of the way, let's get to the good part. Here are the ten best college towns, as ranked by College Snacks, and the rationale behind each of them.
These are the Ten Highest-Rated College Towns in New York
From the quality of living, to the nightlife, to the safety of their students, here are the college towns ranked the best, and worst, in the state of New York.
How Do Capital Region High Schools Rank in the State of New York?
U.S. News has released their rankings of high schools in the United States, and when broken down by state, here is where Capital Region high schools rank.
New York Colleges That Made The Top 50 Most Expensive In America
CBSNEWS.com did a Top 50 Most Expensive Colleges and Universities in America. Let's see which New York colleges made the list.