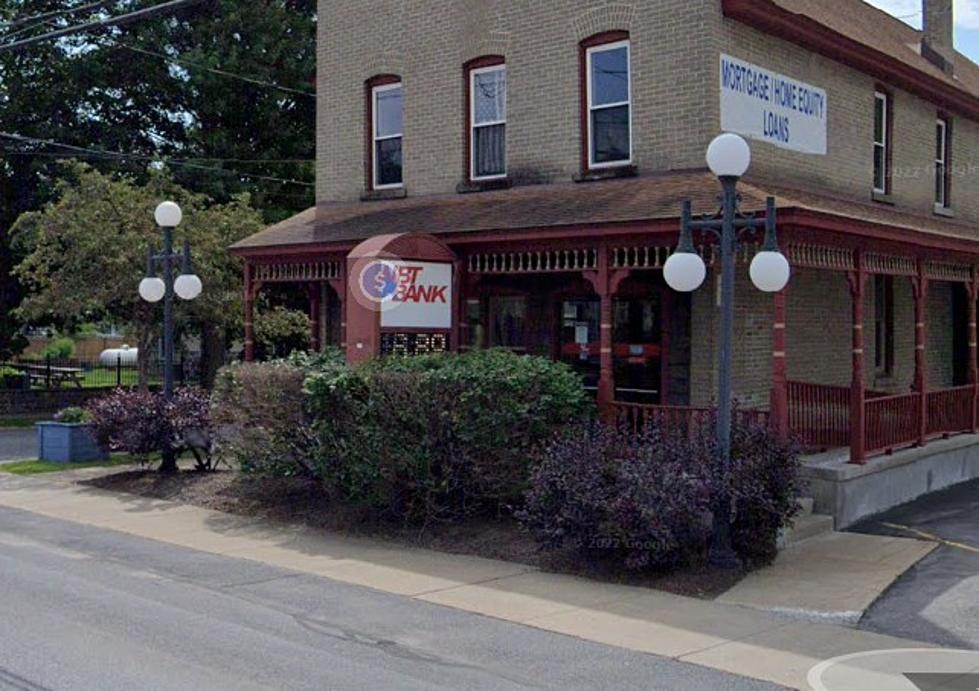 Bank Robbery Leads to Saratoga County Police Chase
Google Street View
A daring daytime bank robbery in Fulton County led to a police chase into Saratoga county and the arrest of two individuals.
Police say two men went into the NBT Bank on Bridge Avenue in Northville shortly before noon on Saturday and demanded cash. They didn't show a weapon but implied they had one. The two took off with an unknown amount of money and police were called.
The getaway vehicle was spotted by police a little bit later and a short chase took place. The car eventually stopped in the Saratoga County town of Providence, one of the suspected robbers was caught immediately, the other ran off. After a search, police were able to find him in the area and he was arrested.
Facing charges are 33 year old Gary Morehouse of Queensbury and 31 year old Jared Ellis of South Glens Falls. Both are facing felony charges of 1st Degree Robbery. Apparently both men already had prior felonies, so they were taken to Fulton County jail without bail.
Officers say nobody was injured in the robbery, but did not say whether or not a weapon was found. No word on how much money was taken.
Hard to believe people still rob banks. Yes there's cash, but there's also security cameras galore. Plus with these guys being prior felons, ya think they would've learned. Oh well, maybe at the next sentencing or by the end of the next prison term they'll have made some mild progress.
Illegal Pets To Own In New York State