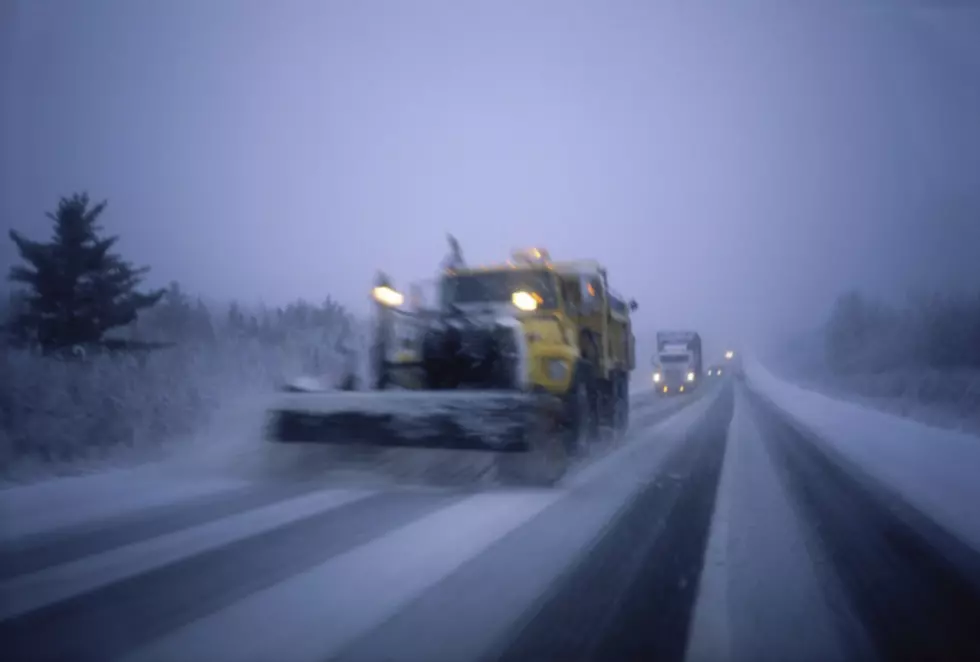 Albany Could Kick Off February With "Major Winter Storm"
Purestock
The snow we got this week could be just a warm-up for the early part of next week.
After taking off most of the month of January, it looks like Old Man Winter is starting to awaken. We have brutally cold temperatures coming this weekend, and it looks like that could be followed by a pretty good-sized storm early next week to kick off February.
Accuweather is tracking what they are calling a "major winter storm" for the Northeast United States. A system that developed on the west coast earlier this week is tracking eastward where it will eventually meet up with cold air, and potentially another secondary storm on the coast. Accuweather says if "...conditions allow that (second) storm to develop, a potent nor'easter could unfold...that could stall over the Northeast and have the potential to deliver heavy snowfall to some areas." The current timing of the storm for the Northeast could bring snowfall Monday into Tuesday, which is ironically Ground Hog Day. I wonder if we will be in for another 6 weeks of winter? Snowfall totals for this one should start coming into focus over the next few days, and we will keep you in the loop as they develop.
Before we get to the fun of possible snow next week, we have to first fight through some really cold temperatures this weekend.  The National Weather Service says Friday through Sunday we will only see highs in the teens, with overnight lows below zero. Friday looks like the coldest day in the forecast, with wind chills feeling like 14 below! Temperatures will be back in the 20s to kick off next week, which could be the perfect setup for some potential snow here in Upstate New York.
Buckle up your bootstraps and get ready for what could be a snowy kickoff to the second half of winter 2021!
Enter your number to get our free mobile app
KEEP READING: Get answers to 51 of the most frequently asked weather questions...