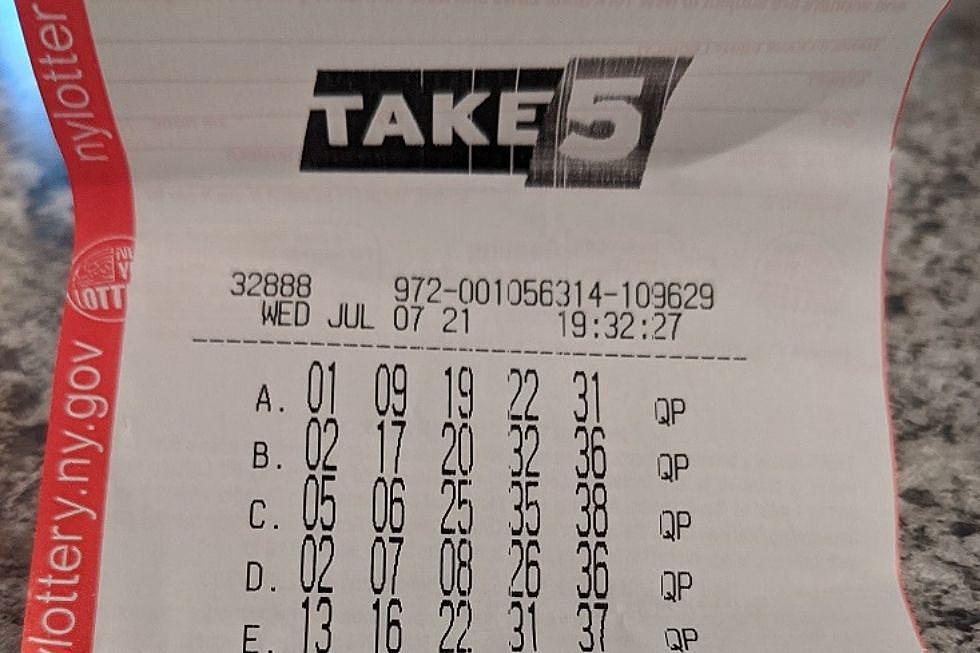 $60,000 Take 5 Winner in Saratoga County
Chrissy Townsquare Media
There is another lucky Take 5 winner in the Capital Region. This time in Saratoga County. I play Take 5 regularly now because it seems that there are more winners every day in this particular game in our area. I also live in Saratoga County now and I believe the winning ticket will be mine soon after hearing about the latest winner.
The winning Take 5 ticket was sold at Waterford Beverage on Saratoga Ave in Waterford according to News 10 ABC. This is yet another location that I pass by almost daily. I have stepped up my Take 5 game so maybe the next Saratoga County winner will be me!
The top prize of sixty thousand eight hundred forty-three dollars was won on Saturday. The winner has not yet come forward. The winning numbers were 3, 7, 21, 22, and 28. The Take 5 drawing is held every night at 10:30 pm. The winning numbers are drawn from balls one through thirty-nine.
I know that just over sixty thousand dollars isn't an amount that could make you retire, but I'm sure anyone would take that kind of money. I can think of twenty things I could pay off just to get ahead.
There have been so many Take 5 winners from the Capital Region lately. The latest winner was in Rensselaer County at QUDRAT INC, located at 491 5th Ave in Troy. That winner took home $53,539. In April, there was a thirty thousand dollar Take 5 winner in Schenectady County. They split the top prize that night.
Congratulations to the winner of the $60,000! Who knows, maybe next time I will be writing about myself or maybe even you!
KEEP READING: See the richest person in every state