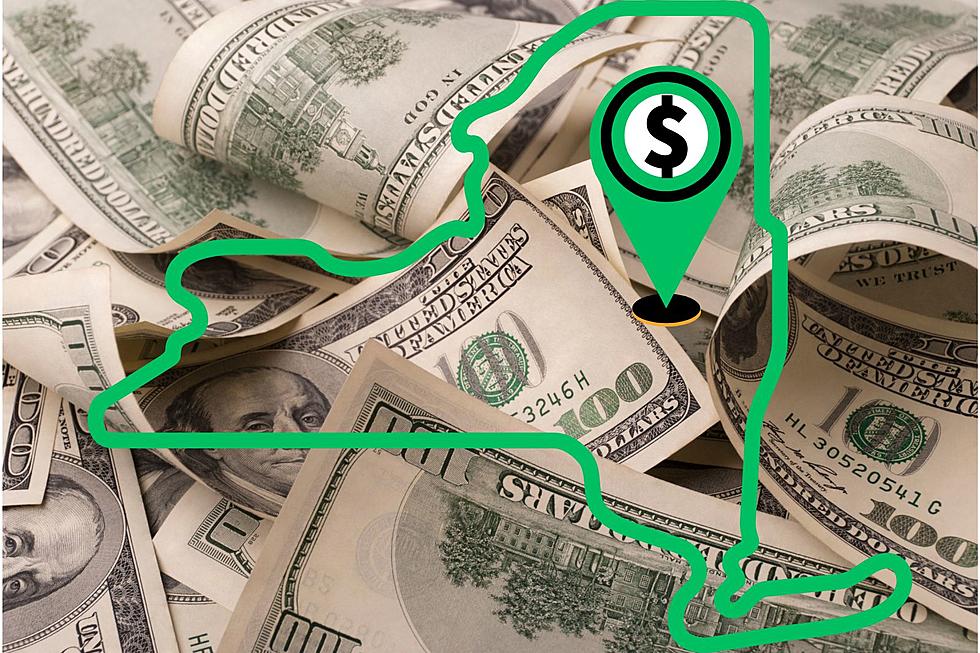 $49K Upstate NY LOTTO Winner! Is It You? Check Your Tickets
Canva
There have been a lot of winners of different New York Lottery games in Upstate NY. Some have been scratch-off tickets, MegaMillion winners, and the latest Powerball winner cashed in a one million dollar ticket. It was sold at a Sunoco in Halfmoon/Clifton Park. There's another Upstate NY winner but we may not know exactly where they are from.
The Latest Winner Cashed In On NY LOTTO
We haven't had an Upstate NY winner for the NY LOTTO game in quite some time. This winner is holding a ticket worth $49,109! The NY LOTTO ticket was the second prize from the Wednesday, August 30th drawing.
How Do You Play The NY LOTTO?
In order to win the NY LOTTO game, you must match all six numbers. You select numbers between 1 and 59. This winner won second place because they matched five numbers and the bonus. The odds of winning the second prize is 1 in 7,509,579.00!
Where Was The Winning NY LOTTO Ticket Sold?
The second place $49,109 winning ticket was sold at the New York Lottery headquarters at one Broadway Center in Schenectady.
Here's where it gets tricky. This is the main hub for the New York Lottery so it is more difficult to identify where the winner actually purchased the winning ticket. Other New York Lottery winners are usually identified by where the winning ticket was purchased. It is usually at a gas station, a Stewart's Shop, a grocery store, or a convenience store. We may never know who the winner is.
Which NY Lottery Scratch-Off Games Have the Most Top Prizes Left?
There are plenty of NY Lottery scratch-off games that have big jackpots left. If you are feeling lucky, try your luck at one of the New York Lottery scratch-off games. According to the
New York Lottery
, these are the scratch-off games that still have jackpots to be won to make you become an instant millionaire.