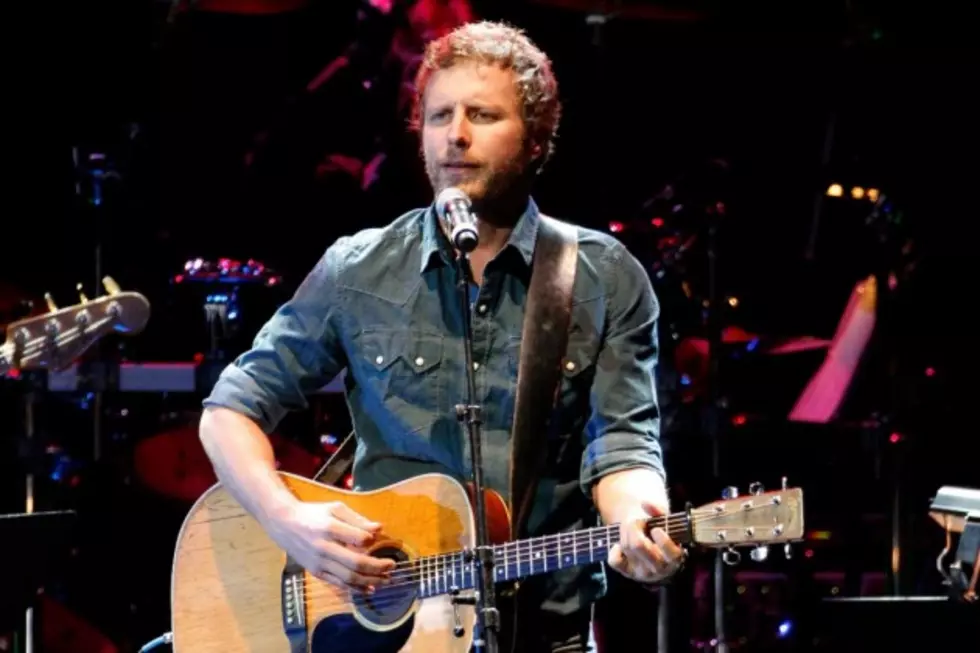 18 Years Ago: Dierks Bentley Makes His Grand Ole Opry Debut
Terry Wyatt, Getty Images
Eighteen years ago today, on April 18, 2003, Dierks Bentley made his debut on the Grand Ole Opry, fulfilling a dream he had held since childhood. The singer performed his then-newly released single, "What Was I Thinkin','' from his eponymous freshman album, which was released the following August.
"I just want to add my name to the list of people that said this was the biggest night of their life," Bentley said from stage, "because this really is a dream come true."
The hallowed Opry stage always held significance for Bentley -- so much so that at one point, he was spending so much time there that he was asked to leave. When Bentley was working as a researcher for the Nashville Network, he would stick around long enough to sneak backstage, until then-general manager Pete Fisher limited his access to the Opry.
Two years after his Opry debut, in 2005, Bentley was invited to become an official member of the Grand Ole Opry, when he was just 29 years of age. His invitation to join the prestigious class came from Marty Stuart, while Bentley was playing a concert at the House of Blues in Los Angeles.
"Will you do it ... Will you marry the Grand Ole Opry?" Stuart asked, to which Bentley emphatically replied, "Hell yeah!"
Bentley's induction even received support from the same man who once revoked his Opry access.
"It seems like just yesterday when he was an intern for the networks on the Opry's back lot, and we had to speak with him about limiting his backstage visits," Fisher recalls. "Those many visits were the early signs of a special connection that Dierks continues to share with the Opry family."
Bentley performed "Come a Little Closer" during his induction that October. The venue remains one of his favorite places to hang out.
"We leave the door to our dressing room wide open so people can come in and say hi," Bentley says. "And, if we're not getting ready, then I want to be out on the stage watching the other bands -- just remembering what it feels like to be part of the audience. I don't ever want to lose that feeling of being a fan."
This story was originally written by Gayle Thompson, and revised by Annie Zaleski.
Country Music's Biggest Risk-Takers:
WATCH: You Think You Know Dierks Bentley?