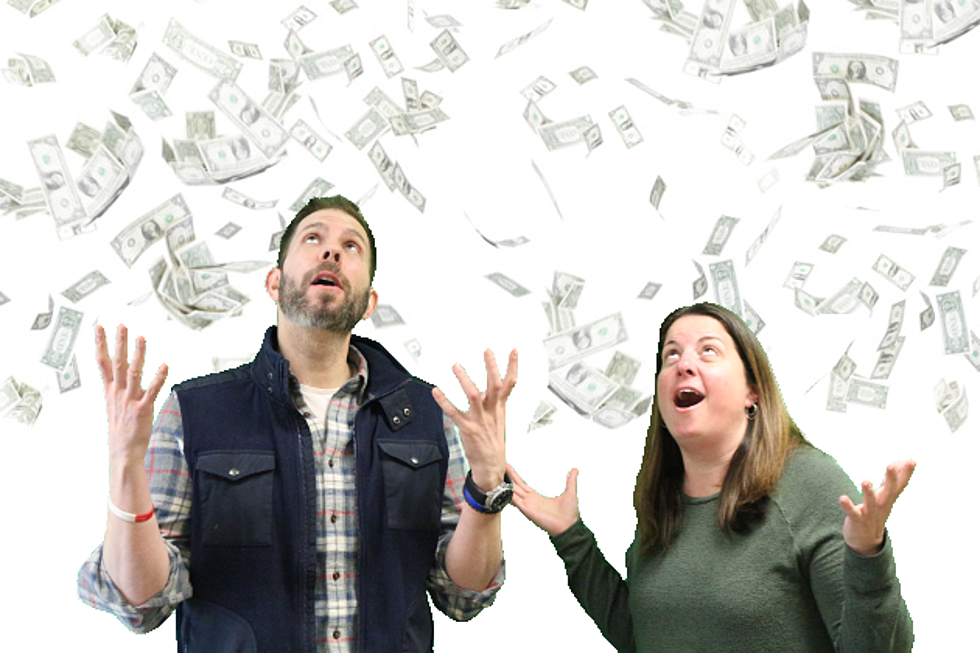 Listen to Win Brian & Chrissy's Cash Twice a Day
Townsquare Media
You may have noticed the Capital Region has been turning green and it has nothing to do with Spring.
It has to do with all the free cash that has been flying around! Brian and Chrissy have been celebrating their arrival on the WGNA morning show by giving you 2 chances every weekday to win $1000 of their cash! So, how would you like to claim your share of tens of thousands of dollars? Well, it's quite easy to win!
Starting Monday May 15th - June 2nd listen to 107-7 GNA every weekday (Except Memorial Day) at 8:30am and 2:30pm for the Cash Keyword. You just take that code word, enter it here and you'll be entered to win $1,000. Every time we announce a keyword, one random winner scores $1,000!!
Get ready to listen starting May 15! We can't wait to get you that cash bonus you deserve. (Yes, you can spend it on just the stuff you want and skip all the things on the stuff you need list. Except food. You definitely need food.)