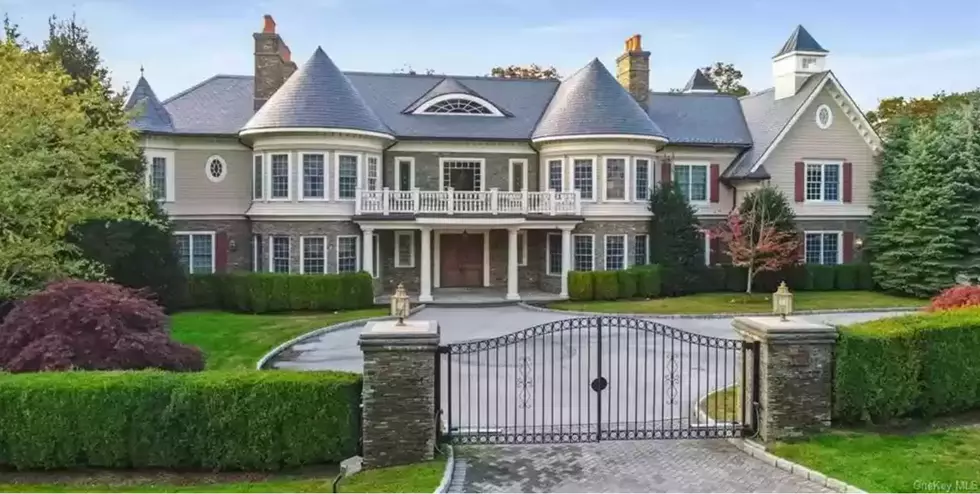 Yankees Great Sells Rye, New York Mansion for Nearly 4 Million!
Realtor.com
Whether you are a fan of the New York Yankees, Mets or even the Boston Red Sox you would have to agree that former Yankees relief pitcher Mariano Rivera was the best. When "Enter Sandman" would play over the PA at The Stadium it was likely that Rivera would save the game. Perhaps the greatest closer of all-time.
This past week, Rivera was the closer on a different kind of game, unlike any while in pinstripes. He closed a deal on his mansion in Rye, NY for $3,995,000 million!
From 1995 to 2013, Mariano Rivera reported for work near East 161st Street and River Avenue in the Bronx, home of Yankee Stadium. For approximately 7 of those years Rivera and his family lived 40 minutes away in a mansion in Rye. Just this week Patch.com reports that the home is now off the market.
What kind of a home would a guy that was the first player ever to be elected unanimously into the Major League Baseball Hall of Fame have? Here are some of the features of 1 Brook View lane in Rye, NY.
This isn't just a home, this is a mansion, an estate!
13,000 square feet
9 bedrooms
8.5 bathrooms
Butler's pantry
Parlor bar
Grand home office
Gym
Theater
Rec room
Game room
1.17-acre lot
Pool
Gated motor court and 4-car garage
Mariano Rivera isn't the only Yankees great to have owned spectacular property in New York State. Hall of Fame Short Stop Derek Jeter owned a castle on Greenwood Lake, which is approximately an hour Northwest of Rivera's former home.
The Rivera's property in Rye offered private showings and no interior pictures. We can show you around the Jeter castle however.
Now It's A Bargain! Big Price Drop On Derek Jeter's Upstate New York Lakefront Castle
Smile! 25 Celebs You Didn't Know Were at NY Yankees' Games
Yankee Stadium is packed with thousands of screaming fans for every New York Yankees' home game, and every now and then, a big celebrity will cheer them on, too.
Ten More NY Yankees' Players You Didn't Know Were Arrested
Following up on a previous story, here are ten other members of the NY Yankees' organization who had trouble with the law before, during or after their careers.